How to Watch Apple's Big iPhone XS Keynote Livestream
The company is expected to launch three new phones.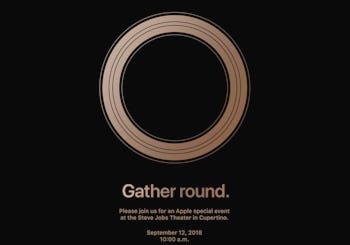 Apple is gearing up to unveil a whole new lineup of iPhones. The company is expected to launch three new smartphones later this week, upgrading the product that comprises around 60 percent of its overall revenue. Expectations are high to see how the $1 trillion company can entice consumers to upgrade, building on last year's iPhone X launch with Face ID scanning technology.
For this year's launch, rumors suggest that all three phones will use an X-style design with a face scanner and no home button. The $699 6.1-inch LCD iPhone will serve as the cheapest model alongside an upgraded $899 5.8-inch OELD device and a $999 6.5-inch OLED phone. The jury's out on the names: some rumors suggest all will be called "iPhone XS," while another suggests the phones will be called "iPhone XC," "iPhone XS" and "iPhone XS Plus" in order of pricing.
Only Apple knows for sure, and it's expected to reveal all when it takes to the stage at 10 a.m. Pacific time on September 12. The event is taking place at the Steve Jobs Theater in Cupertino, California, the event theater that debuted last year with the launch of the iPhone X. It's a smaller building positioned next to the company's giant spaceship-shaped new campus, which was one of the last projects Jobs worked on prior to his 2011 death. Much like the iPhone X, the theater will likely play a big role in Apple's plans for the coming years.
When Apple's Event Will Start
Apple is set to take the stage at these times:
10 a.m. Pacific time
1 p.m. Eastern time
6 p.m. British Summertime
7 p.m. Central European time
1 a.m. China time (Thursday)
3 a.m. Australian Eastern time (Thursday)
How to Watch iPhone September Event
Watching the action as it happens is straightforward. Visit Apple's specially-designed event page when it starts to get a front-row seat to the action. You will need one of the following:
An iPhone, iPad, or iPod touch running Safari on iOS 10 or later
A Mac running Safari on macOS Sierra 10.12 or later
A PC running Windows 10 and Microsoft Edge
A second-generation or later Apple TV, streaming over AirPlay, running the latest Apple TV software or tvOS
Chrome or Firefox browsers may work, as long as they're set up to support MSE, H.264, and AAC
And that's it! It's unclear how long the event will last, but with a slew of expected hardware updates, it seems Apple's show will likely stun with its unveiling of all-new features.