Data Shows How Apple Phones Hold High Resale Value Ahead of iPhone XS
Don't expect it to last forever.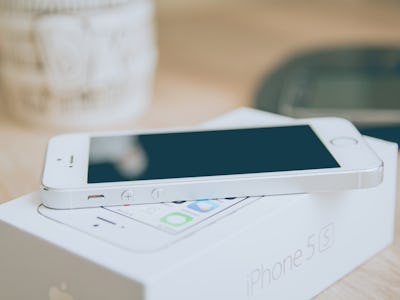 Unsplash / Alvaro Reyes
Looking to buy the new iPhone? If you have an older iPhone, you're in luck. A new study shows how Apple's latest smartphones still hold a large proportion of their value one year after purchase, retaining far higher resale prices than their Android counterparts.
The MusicMagpie and Decluttr data shows how phones lose their value over time, but some more so than others. On average, Apple-branded phones lost 45 percent of their value 12 months after launch. Samsung phones lose 62 percent of their value in the same time period, Google drops by 81 percent, while LG drops by 82 percent. Huawei, HTC and OnePlus placed at the bottom of the pile by losing 84, 85 and 97 percent of their value respectively. The results mean that users looking to upgrade from last year's phone are more likely to get a better deal when trying to sell an iPhone, but the survey also notes that users will earn up to 25 percent more by trading in ahead of Apple's keynote announcement.
See more: iPhone XS Survey Reveals Support for Buying Apple's Phone on Credit Card
Apple is expected to launch three new iPhones this month, priced at $699, $899 and $999. The resale industry notes, however, that in the fall months after Apple releases an iPhone, the value of older phones drops dramatically. A representative from Swappa told Inverse last month that "the best time to sell your old iPhone is before the launch of a new phone [because] Apple typically discounts the price of older models by around $100, almost instantly dropping the value of used models in the process."
Reselling sites have seen significant drops in price after announcements, but the iPhone's high resale value has seen off the worst effects. uSell found in 2013 that old iPhones lose five percent of their value the week after a new announcement, dropping by 12 percent in week two and 20 percent by the end of the month. Similarly, NextWorth found in 2015 that values on eBay drop by 10 percent in the first two months and 30 percent in the second two months.
Apple is expected to announce its newest phones at the Steve Jobs Theater in Cupertino, California, on September 12 at 10 a.m. Pacific time.
Of course, another option is to pay for the new phone on credit card. A new survey showed 28 million Americans consider it worth going into debt to get the latest device.