Here's the Best Time to Sell Your Old Smartphone Ahead of iPhone X Plus
Make sure you sell at the right moment.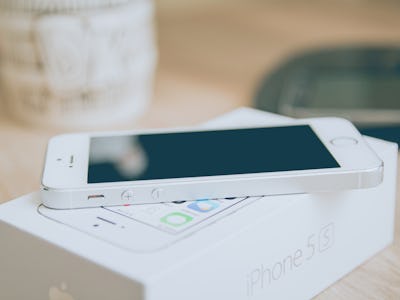 Unsplash / Alvaro Reyes
Apple's next range of iPhones has almost arrived. The follow-up to the iPhone X is set to cover three new devices, all touting the same face detection and button-free design that users have grown to like. Those looking to upgrade will probably want to sell their old iPhone to get the best price, but there's a key to choosing the right time.
The three new phones are set to take on new price points. The $699 6.1-inch iPhone will serve as the cheapest model alongside an upgraded $899 5.8-inch iPhone X and a $999 6.5-inch iPhone X Plus. The 6.1-inch phone will use an LCD screen instead of OLED, and images suggest it will also only offer one camera lens unlike the dual lens found on other phones. The 6.5-inch iPhone, meanwhile, may set itself from the 5.8-inch model by offering dual SIM support. The two most expensive models are also expected to support the Apple Pencil.
There's good reason to keep your eye on the markets, though. Apple tends to keep older models on sale after the launch of newer devices, in a bid to maintain lower price points for budget-conscious consumers. That's great if you're looking to buy a new iPhone under warranty from Apple, but not so great if you're instead looking to sell your old device.
iPhone: When to Sell Your Old Phone
Apple's iPhones change value over the course of their lifetime, but not always as expected. Apple will offer up to $290 trade-in value for a perfect condition iPhone 7 Plus, but selling the same device on uSell could net you $310.
"The best time to sell your old iPhone is before the launch of a new phone," a representative from online marketplace Swappa tells Inverse. "This is because Apple typically discounts the price of older models by around $100, almost instantly dropping the value of used models in the process. That means that the old iPhone in your pocket is about to drop in value significantly. Trade-in services have been rising in popularity, but similar to trading in a used car, you'll make more money selling it yourself."
Swappa has run the figures on current prices. Here's how the markets look across three brands, comparing against Decluttr and Gazelle, based on the company's data as of July 21, 2018:
These prices are subject to change, and they will likely see further drops in the weeks after the announcement. Gazelle tracked the price of an iPhone 5 in 2013 and found that prices gradually decline over the course of a year, but there's a noticeable drop just after the announcement of the next phone. The team made a million offers on used iPhones in the month prior to the announcement of the iPhone 5S, with 30 percent more iPhone 5 offers than iPhone 4S offers from the previous round last year.
This pattern crops up from other sources too. Gadget site NextWorth found in 2015 resale values tend to drop by 10 percent on eBay in September and October, dropping by 30 percent in November and December.
Swappa also found the same pattern:
uSell also found in 2013 that the week after a new phone launches, the old phones lose five percent of value on its selling platform. By the second week after launch, those devices have lost about 12 percent of their value. As it draws to around a month after the announcement, those phones have lost around 20 percent of their value.
Without a backup phone to spare, though, selling prior to the announcement for a relatively small return may prove a difficult trade-off. It also depends on how fast you pre-order the next iPhone and get set up. Sites like uSell offer a 30-day price guarantee, meaning you can lock in with a fixed price and ensure you receive it. The data is clear, though: the earlier the better.