Everything We Got Right (and Wrong) About 'Smash Bros. Ultimate' Leaks
Now that the dust has settled. Here's how the biggest 'Smash' rumors panned out.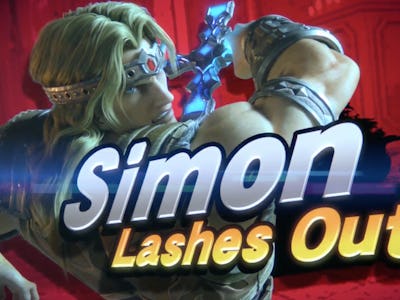 Nintendo
Nintendo finally put a whole bunch of Super Smash Bros. Ultimate roster rumors to bed on Wednesday, revealing two new characters and three more Echo fighters in a 30-minute Direct presentation. Now that the dust as settled, we figured it was worth taking a look back at some of the biggest leaks from over the past two months to see what was true and what wasn't.
## Super Smash Bros. Ultimate Roster Rumors: The stuff we got right
Two of the biggest rumored new characters turned out to be legit. Nintendo led the presentation by revealing Castlevania's Simon Belmont (and unceremoniously killing Luigi), and closed the entire thing out with a surprise reveal of Donkey Kong's archenemy, King K. Rool.
To be honest, we didn't really see that last one coming. Sure, King showed up on a lot of speculative lists for the Super Smash Bros. Ultimate Roster, but that mostly seemed like wishful thinking. The biggest actual clue was a trademark next to his name in a 2015 digital video game listing, suggesting Nintendo had bigger plans for the evil alligator several years ago.
As for Simon, that really wasn't much of a shock. The vampire killer's name showed up regularly in leaks, and trusted video game tipster Vergeben even said any leak that didn't include Simon was probably fake. Then, the night before Nintendo's big reveal, they accidentally spilled the beans, all-but-confirming that Simon would be joining the fight.
Additionally, Dark Samus, a new Echo version of the original Samus Aran character, also showed up in various leaks and rumors prior to the official reveal. But, if we're being real, we never put much faith in what felt more like a fan request than an actual leak.
Super Smash Bros. Ultimate Roster Rumors: The stuff we got wrong (for now)
Of course, there were plenty of leaked characters that didn't show up in Wednesday's Nintendo direct. Vergeben also emphatically claimed that Isabelle from Animal Crossing would join the game, and she wasn't even mentioned. There was also no new Gen 7 Pokémon, and no Waluigi — though the mustachioed Mario villain may have gotten an extremely subtle shoutout depending on who you ask.
There were also a few new Echo fighters that we definitely didn't see coming. Richter Belmont, Simon's brother, came as a total surprise. Chrom (an Echo of Roy from Fire Emblem) was also a shock.
To be fair, the current roster is still by no means definitive. We still have five long months to wait until Super Smash Bros. Ultimate actually launches, and if history is any indication there will be plenty more chances for Nintendo to reveal more new characters before then.
Super Smash Bros. Ultimate launches December 7 on Nintendo Switch.