Top 'Smash Bros. Ultimate' Leaker Reveals the 2 Most Likely New Fighters
This tipster has a pretty good track record too.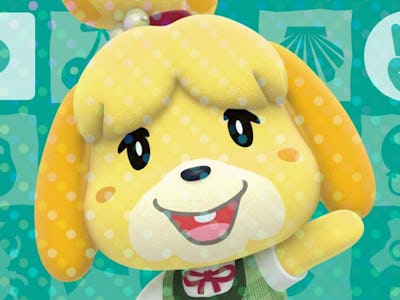 Nintendo
Nintendo does an impressive job of keeping a lid on Super Smash Bros. Ultimate secrets (the news that every old character would return to the new roster came as a total surprise), but if there's one person capable of breaking that wall of secrecy it's Vergeben. The anonymous tipster is well-known online for leaking details on various fight games, and a recent post on the GameFAQs forum brings us even more info about the Super Smash Bros. Ultimate roster and two potential new characters in particular.
Vergeben doesn't have a perfect track record, but when it comes to Super Smash Bros Ultimate roster leaks you'd be hard pressed to find a better source of info (besides Nintendo, of course). Ahead of the official reveal in June, Vergeben accurately claimed that Solid Snake, who appeared in Brawl but wasn't included in the subsequent Smash Bros. Wii U, would return for the Switch title. However, the same leak also claimed that Simon Belmont from the Castlevania series would be added to the lineup, and that hasn't happened. At least, not yet.
In a recent post on the GameFAQs forum, Vergeben shared another update titled "Disregard ALL people claiming leaks that don't have these two characters." That very short list included Simon Belmont, along with another addition: Isabelle from Nintendo's Animal Crossing series.
The original forum post was subsequently deleted (you can see a cache of it here), but the conversation continued on Reddit where Vergeben is also a prominent leaker. In a comment on the Super Smash Bros. subreddit, they explained that the original GameFAQs post was removed by moderators because it only sparked more bogus leaks.
That makes sense. After all, if you know that every legitimate Super Smash Bros. Ultimate leak needs to include two specific new characters then what's to stop any random fan from including Isabelle and Simon in their own fake posts? According to Vergeben, that's exactly what happened. Within hours of the original post, 4Chan was flooded with new "leaks" featuring those two fighters.
That means you'll have to be extra vigilant moving forward. Just because a Super Smash Bros. Ultimate roster leak sounds legit doesn't mean it's not a complete fake. As for Vergeben's original post, we're inclined to believe it, but we won't know for sure until the game actually comes out later this year.
Super Smash Bros. Ultimate launches December 7 for Nintendo Switch.