Samsung S9 and Note 8 Both Getting Price Breaks Ahead of Galaxy Note 9 Announcement
Now is the time to buy last year's smartphones.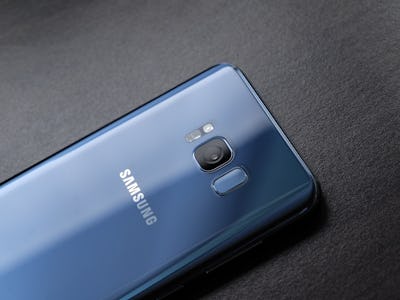 Flickr / TheBetterDay
The days ahead of a new smartphone release can be a savvy time to shop for deals on last year's models. Not only is Samsung's heavily leaked Galaxy Note 9 making its debut at an August 9 event but the currently available Galaxy phones have been seeing some major markdowns ahead of the release.
The Korean firm's flagship S9 and last year's Note 8 are both currently priced at $569 and $600 respectively on the online electronics retailer, NewEgg. That's $300 less than how much the Note 9's predecessors retail for, but these discounts won't last long.
The deal on the Note 8 will last until August 8, 3 a.m. Eastern while the markdown on the S9 will last until August 11.
These discounts are exclusively on NewEgg and it's unclear whether or not they are directly tied to the impending Note 9 launch. Samsung's second-quarter earnings call indicated that the S9 had seen lackluster sales since its launch in March. This could be a way for the website to push out a supply backlog in preparation for Samsung's August 9 launch.
But if you're looking to swipe a cheap Samsung device now might be the time. We'll likely have to wait until Thursday to confirm how much the Note 9 will retail for, but a few rumors suggest it won't be easy on the wallet.
The Note 8 hit shelves on August 2017 for $950, so anticipate the Note 9 to be somewhere in that range. An alleged leaked sales poster in Indonesia stated that the phone will cost up to $1,210. While smartphone reporter Roland Quandt claims the an unlocked 512GB version of the phone will go for roughly $1,420.
So don't expect Samsung's newest phone to go for anything near these discount prices.