How Recent Samsung Galaxy Note 9 Leaks Compare to Rumored iPhone Colors
This could be the year of colorful smartphones.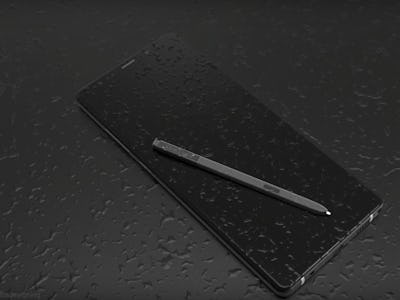 DBS DESIGNING
This year's iPhones are already rumored to be getting a very colorful makeover, but Apple isn't the only company that might be feeling the rainbow this smartphone season. Recent leaks of Samsung's upcoming Galaxy Note 9 handset reveals that the device could come in three distinct colors.
That's according to the latest from the established mobile phone leaker Evan Blass, who tweeted a photo of what appears to be a promotional photograph of three Galaxy Note 9s side-by-side. The phone-tablet hybrids are seen sporting black, blue, and copper chassis along with matching S-Pens. The previous Galaxy Note 8 came in Midnight Black, Orchid Gray, and Deepsea Blue.
Blass has an extensive track record of accurately leaking details about a plethora of phones during his career. This includes the Samsung Galaxy S7 before its release in 2016, meaning there's a better chance than is typical with leaks that we're looking at products that could very well be released.
In an earlier report, Apple analyst Ming-Chi Kuo — who gathers his intel from the company's Asian Pacific supply chain — alleged that this year's iPhones would also be expanding their color palette. The rumored 6.5-inch iPhone might come in black, white, and gold. While the potential 6.1-inch Apple handset could debut in grey, white, blue, red, and orange.
If these rumors prove to be true, Apple would handily win the color war. But nothing will be set in stone until both of these companies offically announce what they have up their sleeve.
Samsung is scheduled to host an event in Brooklyn, New York on August 9. For now, it's unclear exactly what the Korean-smartphone giant will be announced but it's been largely speculated that it could be a big product launch.