'Avengers 4' Coming April 2019, Says IMAX and U.S. SEC Documents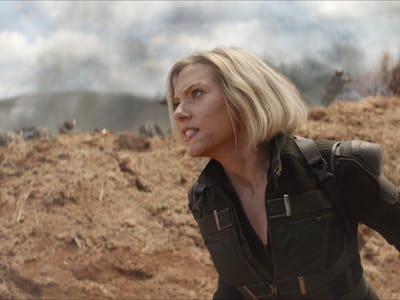 Marvel Entertainment
It was less than six months ago when Marvel surprised the world by bumping up the release of Avengers: Infinity War a week early, opting to make a billion dollars on April 27 rather than on May 4. Now, Marvel might do it again for the still-untitled sequel, Avengers 4, based on IMAX documents for the United States Securities and Exchange Commission.
Update: IMAX has clarified to Inverse that the report above refers to April 2019 date as the first screenings of Avengers 4 in IMAX globally, and not necessarily to any specific market including the US. As it stands, May 3 is still the release date of Avengers 4 for the US and most theatrical markets. The original article continues below.
Last Wednesday, IMAX Q2 reports filed to the U.S. SEC were published online. In the document, IMAX revealed its release calendar for 2019, illustrating a particularly busy year for geek movie buffs.
Such major tentpoles in 2019 include M. Night Shyamalan's Glass, X-Men: Dark Phoenix, Captain Marvel, Shazam, Godzilla: King of the Monsters, Toy Story 4, Wonder Woman 1984, IT: Chapter 2, Frozen 2, Spider-Man: Far From Home, and of course, Star Wars: Episode IX.
But the most interesting is Avengers 4, which IMAX lists a release date for April 2019. Originally, Avengers 4 was (and still is) scheduled for May 3, 2019.
So is Avengers 4 hitting theaters in late April like its predecessor? All signs point to yes, because unlike the typical old internet rumor mill, this is information coming from a published legal document for a major corporation.
Avengers: Infinity War's April 27 release date wasn't totally arbitrary, as the film was always scheduled to debut on that date in the UK. MCU movies often open on different, sometimes earlier dates internationally than they do in the US, but Marvel Studios allegedly opted to change the schedule to avoid giant Infinity War spoilers from crossing the pond.
For Avengers 4, same deal; while the film is scheduled for May 3 in the US and in other parts of the world, Avengers 4 is already officially slated for April 26 in the UK. Given that Avengers 4 carries the same gravity as Infinity War, it would probably be in Marvel's favor to once again give its fans around the world what they want: More Avengers, sooner than later.
Avengers 4 is still coming out May 3, but expect that to change.