Everything We Think We Know About 'Fortnite' Season 5
Rumors, leaks, theories, and more.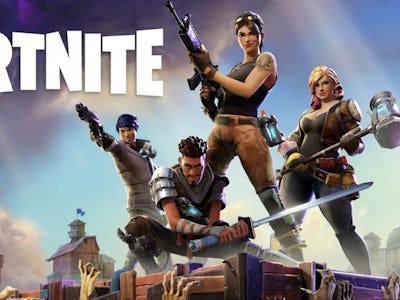 Google
We're officially in the final days of Fortnite Season 4. After that epic Rocket Launch over the weekend, developer Epic Games is clearly hinting at something big, but what? We don't know much about Fortnite Season 5 for sure, but there have been plenty of leaks, rumors, and theories already.
With that in mind, here's everything we think we know about Fortnite Season 5.
Fortnite Season 5 Start Date
Here's one thing we do know. Fortnite Season 5 begins on July 12 at 4 a.m. Eastern (barring an issues with the physical update). Epic confirmed the news in a post on Reddit, which also revealed a two-day extension for the current fourth season. So that means you have two extra days to unlock everything you can before Season 4 ends on July 11.
Fortnite Season 5 Battle Pass Price and Loot
Epic hasn't offered any details on this front, but when it comes to the price it seems safe to say it won't change much from Season 4 to Season 5. That means you'll need 950 V-Bucks to sign up for a new Battle Pass. That's $10 in actual money, though, though it's possible you've earned enough in-game cash with your Season 4 Battle Pass to cover Season 5.
As for the loot you'll unlock, it's still a mystery, though there has been one major leak. Twitter tipster @FNBRLeaks may have revealed a bunch of new loot that you'll be able to earn with your Season 5 Battle Pass. Specifically, it's a list of new contrails (the visual flair that comes out of your character while you dive towards the island) coming next season:
Stars & Stripes
Toilet Paper
Glitchin'
Vines
Golden Starfish
Ice
Additionally, it's probably safe to assume that you'll get a couple of skins just for buying a Season 5 Battle Pass. After all, that's how it worked in Fortnite Season 4.
Fortnite Season 5 Theories and Plot Rumors
No one really knows what Season 5 will bring, but the recent rocket launch and the mysterious blue rifts it left behind have led to plenty of theories. One thing is clear. Those cracks in the sky are getting bigger and showing up all over the map. They're also causing damage to some areas, including Tomato Town.
One interesting theory circulating online combines those mysterious rifts with the new 1920s era detective skins and the new Drum Gun weapon. Maybe those rifts aren't just a crack in the sky after all. Maybe they're a time portal back to the 1920s.
What would that mean for the game? We'll just have to wait and find out.