Amazon Prime Is Finally Worth It Because You Might Be Able to Afford Whole Foods
It's not just free shipping anymore.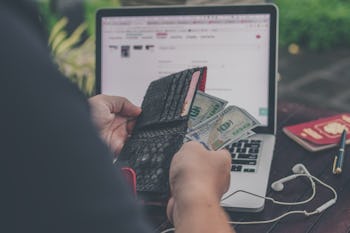 Unsplash / Artem Bali
Your boujee $155.88 (or $199 with an annual commitment) Amazon Prime account might finally be worth the money after Amazon rolls out nationwide discounts for Prime members at the notoriously expensive Whole Foods grocery store chain on Wednesday.
Whole foods, which has been jokingly referred to as "whole wallet" by New Yorkers for years because of its high price point, was acquired by Amazon in August 2017. The move was widely viewed as a means for Amazon to streamline its AmazonFresh grocery service, but now, it may also be an opportunity for the business to draw more health-conscious millennials into their Prime product.
Sale! Sale! Sale!
The discounts given to Prime members don't appear to be insignificant. At Whole Foods, Prime customers will receive a 10 percent discount on normal sale items, and even deeper discounts on select items.
For instance, at the Whole Foods closest to Inverse's office in lower Manhattan, organic red cherries are on sale at $3.99 per pound from $5.99 per pound. For Whole Foods customers, who are used to paying a premium for ostensibly better produce, a 33 percent difference is significant. The price falls on the low end of cherry prices for the entire Northeastern region of the US, with an average range between $3.99 per pound to $5.99 per pound, according to a market report published by the USDA on June 22, 2018.
According to Instacart, organic red cherries sell for $6.10 per pound at Costco — in Brooklyn no less.
A Significant Market Opportunity
Amazon is clearly hoping to capture part of the Whole Foods market for their Prime product, and the stats say that they've got a good shot at it.
According to InfoScout, Gen X and Millenial shoppers (in that order) compose Whole Foods' primary demographic. Amazon Prime users, conveniently, are primarily Millenials and Gen Xers (in that order). By reducing Whole Foods prices, Amazon is attracting more of their primary demographic to Prime by offering better prices to Whole Food's existing well of customers.
Amazon is also attracting potential Whole Foods customers who may have previously been priced out of the stores. The average Whole Foods customer has an average income of $71,697 according to analytics firm Thasos Group. By offering lower prices with Prime, Amazon could capture a large part of their untapped primary demographic by making price more realistic for more Gen Xers and Millenials, who on average had respective salaries of $50,726 and $29,865 in the second quarter of 2017.
The Other Stuff
Before Amazon acquired Whole Foods, the primary selling points of Amazon Prime were found on Amazon.com. Prime allows for free, two-day shipping on over 100 million items. Back then, the calculation for whether Prime was worth it was simple: do you spend more on shipping than you pay for Prime every year?
In recent years, however, Amazon has expanded its Prime offerings. Now, certain shows and movies are exclusive to Amazon's video platform (which Prime members receive free access to), certain brands can only be found in Amazons "Just For Prime" section, certain books and audio channels are available for free for Prime users on Kindle and Audible, you receive free photo storage, get free loot on Twitch, and gain access to Amazon's music streaming service and credit card.
For many, the perks offered were already fulfilled by another service, or irrelevant to their daily lives. But unless you drink a ton of Soylent, good, fairly-priced food is hard to resist.