Apple Will Fix Your Faulty MacBook Keyboard for Free — Here's How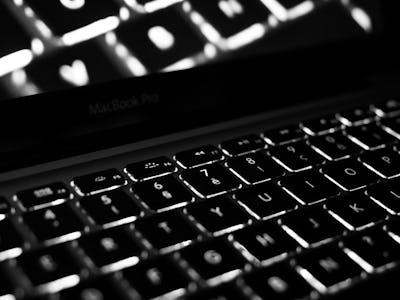 Thomas ZUMBIEHL / Flickr
If a person purchased a new MacBook from 2015-2017, then they might have had to deal with some sort of keyboard issue. After a lawsuit and petition regarding the problem, Apple will finally do something about it.
Apple added a new service program on Friday specifically for defected keyboards on certain MacBooks or MacBook Pros built since 2015. Owners of the laptops who are having issues can now get them fixed for free at an Apple Authorized Service Provider.
On the "Keyboard Service Program for Macbook and Macbook Pro" page, Apple gives an example of keyboard issues that come from its butterfly switch design. This includes letters or characters repeating unexpectedly, not appearing at all, or keys feeling "sticky" or "not responding in a consistent matter."
The company also provides a list of MacBooks that are eligible to be fixed:
If a MacBook owner has this issue with an eligible laptop then they can contact an Apple Authorized Service Provider to set up an appointment, go to an Apple Store for repairs, or send the device into the Apple Repair Center. The type of service to fix the defect will depend on the issue and could require the replacement of certain keys or the entire keyboard. It's advised to backup any data before taking in a laptop for repair.
This program will not extend the warranty for the MacBook but will cover the eligible laptop for four years after the "first sale of the retail unit," which for some units mean 2019 is the final year to get it fixed. Those who had their keyboard repaired, but were charged with a fee, can contact Apple to see if they can apply for a refund.
The source of the keyboard problem is the butterfly switch design Apple started using in 2015. Back in March, a new patent filed by Apple showed keyboards may become a thing of the past for the MacBook.