Telltale Is Making a 'Stranger Things' Game and It Could Launch Very Soon
Ready to head back to The Upside Down?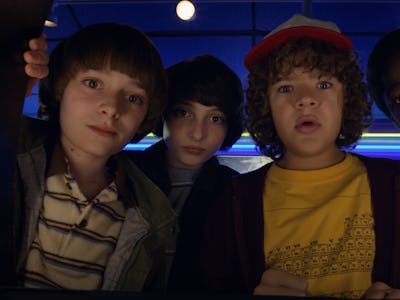 Netflix
Stranger Things Season 3 may still be a long ways off, but in the meantime fans of the series could be in for an unexpected surprise. It turns out that Netflix has partnered with Telltale Games for a new Stranger Things video game that's almost ready to launch.
The news comes from TechRadar, which initially reported that the Telltale Stranger Things title would be part of a new foray into video games for the video streaming giant. However, in a follow-up report, Netflix explained that this previously unannounced game will be a standard Telltale release, meaning it should be available on all the major gaming platform.
Beyond that we don't know much about new Telltale Stranger Things adaptation. The game studio has a history of taking popular series in new unexpected directions with received spins on Batman, Game of Thrones, and more. So it's possible this title could tell a totally new story in the Stranger Things world. Maybe something about the other children who were part of the same experiment that created Eleven?
Then again, if at least a few of the main characters from the Netflix series aren't included in Telltale's game it might not be as big of a draw. Perhaps the developer can figure out a way to tell a new story that takes place in between the second and third seasons while we wait for Netflix's official follow-up.
In the meantime, we're just happy to hear that there's more Stranger Things stories coming soon. After all, Season 3 is still pretty far from an official release.