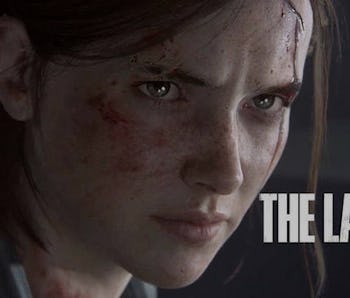 Gaming
'Last of Us Part 2' Gets a New Trailer, Still No Release Date
Shut up and take our money, Naught Dog.
Naughty Dog
As expected, Sony offered up another look at The Last of Us Part II at this year's E3 event. Also, as expected, the game still has no set release date. In place of a concrete launch plan, however, we got another gorgeous look at The Last of Us Part II.
The latest trailer for The Last of Us Part II opens on a cutscene. Ellie is attending a lively dance in a well lit barn, and everyone is smiling and laughing (which seems out of place for the post-apocalyptic series). Ellie stands on the periphery and watches the room. Then a young woman approaches her. They share a tender kiss, and suddenly the dance is gone.
We're back in The Last of Us we know and love, meaning it's dark as hell. In what looks like actual gameplay, Ellie kills a series of would-be killers with various weapons, including knives and guns. At one point, the player quickly pulls up a crafting menu and builds a bow before using it to take out a few final enemies.
Then, all of a sudden we're back at the dance. The young woman tells Ellie she "should be terrified" and the video ends. That's it for now, Last of Us fans.
See you again next year? Maybe then we'll finally get a Last of Us Part II release date.
Check out even more of our E3 2018 coverage, including updates on the Fallout 76 beta, Microsoft's latest plans for the Halo series, and Battlefield 5's new Battle Royale mode.