'Kingdom Hearts 3' Release Date: We Finally Know When the Game Is Coming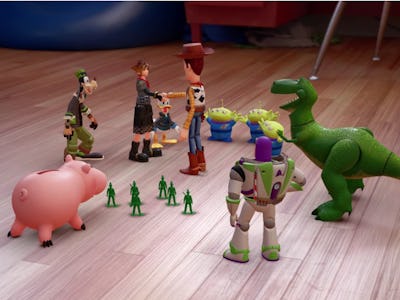 YouTube
E3 2018 officially starts Tuesday, but video game companies already began their announcements of new games and more importantly, the release date of one game that fans have been waiting a long time for.
Square Enix made it official. Kingdom Hearts 3 will release on January 29, 2019, on PS4 and Xbox One. This announcement came Sunday, almost five years since the first official trailer for the game came out.
Kingdom Hearts 2 came out in North America back in 2006 for the PS2. Since then, developer Square Enix released several remixes and side-story games that either expanded on the world of Kingdom Hearts or filled in the gaps between the first two games. Fans have been waiting anxiously for the release of the third game and for a time, it seemed like a pipe dream. In 2017, Square Enix made a somewhat definitive announcement at D23, the Disney fan expo, that Kingdom Hearts 3 was going to come out in 2018, but as the case with this game, the development process continued to push it further behind.
In Kingdom Hearts 3, players will catch up with Sora, Donald, and Goofy who are on the search for seven guardians of light and the "Key to Return Hearts." On another journey, King Mickey and Riku are looking for previous Keyblade wielders.
Kingdom Hearts fans are a little over six months away from Kingdom Hearts 3 when it releases on January 29. Although the announcement was made via Twitter, expect Square Enix to show off the game at its E3 press conference on Monday at 1 p.m. Eastern and then again at Sony's press event on the same day at 9 p.m. Eastern. Considering Kingdom Hearts 3 is also coming out on the Xbox One, Microsoft may show the game at its event on Sunday 4 p.m. Eastern.
EA kicked off the pre-E3 festivities with its event, EA Play. Not only did the company give a release date for its highly-anticipated game Anthem, it also revealed that Battlefield 5 will get in on the battle royale business.