Snapchat Redesign: Say Hello to Subscriptions and a Familiar Feel in Stories
Has Snapchat learned its lesson?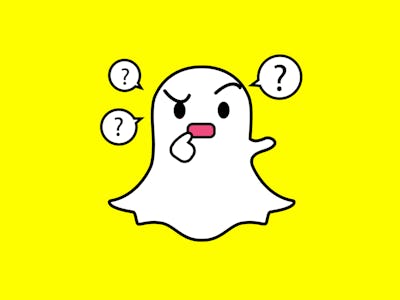 Snapchat
People really hated Snapchat's last redesign. In response to the 1.2 million people who signed an online petition demanding that the social app revert to its original interface — and the resulting Q1 earnings loss — Snapchat is finally reversing the app design to something that better resembles an earlier user experience.
Snap Inc. CEO Evan Spiegel first announced the reversal in the company's Q1 earnings call on May 1. After Snapchat's controversial redesign took effect in November, the app's rating on the Apple App Store sunk to 1.9 stars out of five. All those disgruntled users had an effect on revenue, and after Snapchat released its quarterly earnings, stock dropped by 15 percent. "We learned that combining watching Stories and communicating with friends into the same place made it harder to optimize for both competing behaviors," Spiegel told investors at the earnings call. "We are currently rolling out an update to address this."
Learning from November's mistake, the new layout will put Snaps and Chats in chronological order again. When a user opens the app, they'll immediately launch the camera, giving them the option to swipe left to access the menu to find friends' content. After friends' stories sorted at the top, Subscriptions follow, which are algorithmically sorted content from creators. Subscriptions are then followed by the "For You" Discover channels, also sorted algorithmically.
Friends' Stories will still be separate from branded content, and this new Subscriptions feed will allow users to quickly discover Stories from selected publishers. The design seeks to make the inbox feel less cluttered and brings Stories to its previous access point, making it easier for users to see their closest friends' Stories without burying influencers and publishers. Users can watch friends' Stories chronologically without interruption and the Subscriptions will give users Snapchat's own content recommendations, making investors happy.
Spiegel says the update is currently rolling out to "the majority" of users on iOS. However, there has been no word yet on when the update will be available to Android users.
By introducing Subscriptions, Snapchat hopes to solve user pain points while still serving investor needs. The re-redesign will create an uninterrupted space for friends' Stories without ignoring publisher content. Whether that is enough to earn the forgiveness of 1.2 million petition signees remains to be seen.