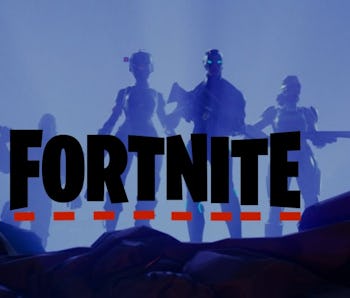 Gaming
How to Find "F-O-R-T-N-I-T-E" for That New Season 4 'Fortnite's' Week 1 Challenge
Where to find the letters across the map.
Epic Games
Fortnite Season 4 kicked off on Tuesday, and with it came seven new challenges for Week 1. One has you just use a Port-a-Fort, which is super easy as long as you can find one randomly. But one of the more time-intensive Challenges has you "Search F-O-R-T-N-I-T-E Letters to get 5 Battle Stars.
Unlike something like the Taco Truck Challenge, you don't actually have to track down all eight letters in a single match (that would be crazy and totally impossible). It's also not as if you can find the "F" in one place and the rest of the letters in specific other places. Think of this more like finding the Hidden Gnomes in that there are a bunch of different locations and each time you find a new one, you get the next letter in the sequence. So don't listen to other guides that might tell you the "R" is at Haunted Hills or the "N" is on top of a tower in Dusty Divot.
Here's a comprehensive map from Gamespot:
And here are some more specific notes on where to look for the letters:
Above the projector screen in Risky Reels that got destroyed in the Season 4 opening cinematic, there's a letter
In the southern half of Anarchy Acres, you can find one on top of the barn above the weathervane
On the western side of Haunted Hills, there's a letter hovering above a few graves near a fence
Over in Pleasant Park, there's one in the middle of town on the rooftop of a gazebo
On top of a tall building in the southeast corner of Tilted Towers
Inside the children's playground in northwestern Greasy Grove
In the brand-new Dusty Divot, there's one on top of a power line on the eastern crater edge near the top of a metal tower
On the log next to a helicopter in southeastern Moisty Mire, there's a letter
Just west of the unnamed race course in the far east, there's one on the roof of a hut
Considering another Week 1 Challenge has players opening up chests in Haunted Hills, you might want to avoid aiming for that one, as tons of players will be landing there. Yet another Challenge requires you to get kills in Flush Factory, so going for that one is similarly risky. Other hot spots like Tilted Towers and Greasy Grove will also attract a lot of other players that'll make your hunt that much more difficult.
Note that it looks like developer Epic Games changed the weekly reset time to Tuesdays instead of Thursdays, so expect Week 2 Challenges to roll out on May 7, probably at 4 a.m. Eastern.