4 Takeaways from Twitter's First Quarter 2018 Results
Expect more curated timelines.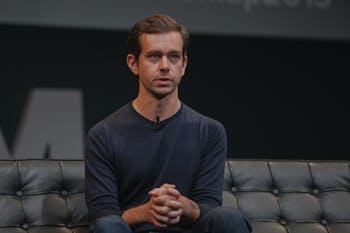 Flickr / jdlasica
Twitter had a strong earnings report on Wednesday, and it offers a number of hints about the company's future. The social network, famed as the home of Tesla CEO Elon Musk's outlandish business ideas and President Donald Trump's policy ideas, has made inroads as it works to make content easier to access and video grows into a core aspect of the business.
Here's what we learned from the call:
Twitter Had a Really Good Quarter
The company's financial numbers were better than expected. Revenue hit $655 million for the quarter, higher than the $608 million expected by analysts surveyed in Thomson Reuters' survey. Twitter also beat expectations for monthly active users, hitting 336 million versus an expected 334.2 million. This was the second quarter in a row where the company reported profitability.
Expect More Relevant Content
While purists may prefer a simple timeline in chronological order, the company is continuing to explore ways to surface content that others may have missed. CEO Jack Dorsey's previously-stated mission to use machine learning on "every single tweet" is continuing with alternative timelines that cover specific events.
The company said in its shareholder letter to investors:
We've begun sharing curated timelines of Tweets around breaking news events in different parts of the app, including the Home timeline and search results, to make it easier to find relevant news and the surrounding conversation. This is a first step in a much more cohesive strategy around events that's inclusive of both the conversation on Twitter and live video, and we're continuing to experiment with ways to bring more personalized, relevant content to people across our product.
Video is Huge for Twitter
Over the past quarter, Twitter hosted over 1,300 live streamed events, with around 80 percent of those streamed to a global audience. The company also agreed over 30 new partnerships, with over 15 from international markets.
It's all part of a big push from Twitter to get more people watching video, an increasingly lucrative part of the business. A new tool, for example, lets people directly share a specific timestamp from a live video, giving the social network an edge over competing platforms as a way of instantaneously commenting on events.
"Video is now more than half our ad revenue," Twitter chief financial officer David Segal told CNBC. "This is the second quarter in a row where that's been the case. There is still a lot more room to improve that as we get more video and more compelling ad formats in front of our advertiser's customers on Twitter."
Don't Get Too Excited
Twitter's stock dropped nearly eight percent during the call, reversing its earlier gains. The company stressed that, while the future looks bright and it expects to show profitability for the year, it still faces a number of challenges over the coming year.
"Twitter is still in rebuilding credibility mode with investors and advertisers, so it's important they keep demonstrating momentum relative to expectations," Richard Greenfield, an analyst at BTIG, told Bloomberg. "They are continuing to position themselves so expectations don't get out of control."