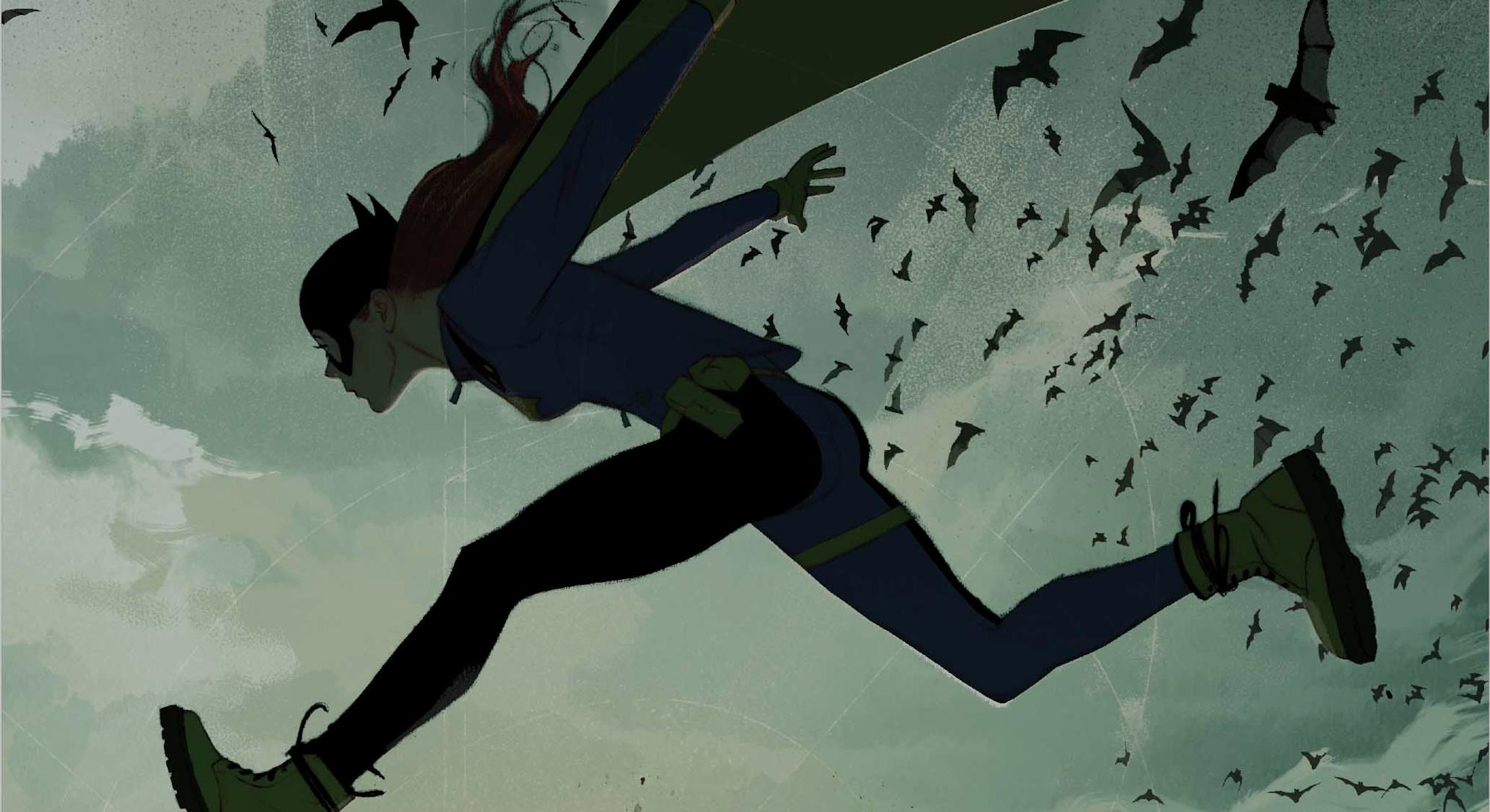 Entertainment
'Batgirl' #22 Preview: A Shocking 'Killing Joke' Echo, with a Better Ending
Read the first four pages of "Strange Loop" starring Batgirl.
DC Comics
Since 2016, when DC hit the reset button with DC Rebirth, acclaimed author Hope Larson has told the ongoing adventures of Barbara Gordon, the superheroine known as Batgirl who defends Gotham's coolest neighborhood, Burnside. But in issue #22, hitting shelves on April 25, Barbara is starting to have second thoughts about her tireless life as a vigilante superhero.
In the opening pages of issue #22, part one of Larson's new multi-issue arc "Strange Loop," a very familiar element to Barbara's storied superhero career returns in ill-timed fashion. Inverse has an exclusive preview from DC Comics.
At the beginning of Batgirl #22, Barbara is stopping a home invasion between a divorced couple. Lou, the very aggressive ex-husband with money to burn, dishes out a comically old-school ray gun that he aims at his ex-wife and kids. At the nick of time, Batgirl swoops in, taking the brunt of the blast. While Barbara's suit protected her, the ray gun had some bizarre effect that briefly paralyzes her.
"What was that?" Barbara thinks to herself. "Some kind of taser? I can't move."
Home invasion, paralysis — fans familiar with Batgirl's history will know what this looks like. While Larson's "Strange Loop" will be totally different (and less controversial) story than Alan Moore's 1988 series The Killing Joke, this hiccup in Batgirl's routine echoes the time she was horribly paralyzed by the Joker when he showed up at Barbara's door with a gun in hand. The event paralyzed Barbara into a wheelchair, where she became the super-hacker known as Oracle.
In 2011, during the last DC relaunch, The New 52, Barbara regained the use of her legs through neural implant surgery. But now, in Batgirl #22, Barbara is briefly paralyzed after being shot at by some high-tech taser gun. It seems Lou's weapon is so cutting edge, it may have briefly disabled Barbara's neural implants, or else she just got shocked really, really badly.
As told in the official synopsis from DC, "Strange Loop" will follow Batgirl as she reckons with the fact that being a superhero is cramping her personal life as Barbara Gordon. The storyline will bring back Kai, a childhood friend of Barbara's who became a fling during a backpacking trip through Asia. When Kai arrives in Gotham, Barbara's life gets even more complicated.
Check out the exclusive preview of Batgirl #22 below, featuring art from José Marzán Jr. and Minkyu Jung.
Batgirl #22 will be available on Comixology and from comic book retailers on April 25.