'Fortnite' Made a $25 Million Killing Its First Month on Mobile: Here's Why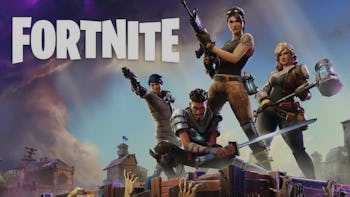 Google
Epic Games continues to roll in the money thanks to the popularity of Fortnite. Not only is it the top gaming app on iOS, it's one of the most profitable mobile apps with numbers that compete with Tinder and Netflix.
Mobile analytics group Sensor Tower reported Tuesday the iOS version of Fortnite took in more than $25 million in its first 30 days on the Apple App Store. Players spent almost a $1 million a day on the app in the first half of April beating out Tinder and Pandora in earnings. It also surpassed the next highest-earning game, Candy Crush Saga, and other popular games such as Clash of Clans and Pokémon GO The group estimated Epic Games will make more than $500 million off of Fortnite in 2018 across all platforms.
Gamers on the iPhone got their first taste of Fortnite in mid-March when the game was available by invite only. It was made available for all iOS users on April 2. Players continue to spend tons of money on the in-game currency, V-Bucks, to unlock skins, emotes, and other in-game cosmetic items.
The game has become a phenomenon in recent months. In March, more than 600,00 watched Twitch streamer Tyler "Ninja" Blevins play Fortnite with special guest teammate, Drake. The two teamed up again earlier in April where Drake promised he would about the game if Epic Games added an emote featuring his signature dance from the "Hotline Bling" video.
Fortnite is free-to-play for PC, consoles, and iOS. Epic Games said in March an Android version of the game will release in the coming months.
Teens are some of the biggest Fortnite players. They're playing so much that a British school sent texts to parents advising them to ban the game. The game is so addictive that one teen continued to play Fortnite while a tornado ripped the roof off a house nearby.