Malta Just Took a Huge Step to Becoming a Blockchain-Powered Island Nation
Neufund wants to help the emerging sector.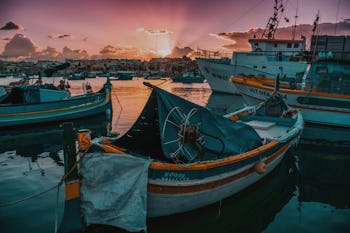 Unsplash / Remi Yuan
Malta, an island nation of around 500,000 near the Italian coast, is fast becoming one of the centerpoints of the blockchain revolution. On Tuesday, Berlin-based fundraising platform Neufund announced plans to participate in Malta's blockchain ecosystem and provide on-the-ground support for the emerging sector.
"Looking not so distant in the future we think that blockchain is the ultimate disrupter of the financial industry, offering a safe, fast and decentralized network," Zoe Adamovicz, CEO and co-founder of Neufund, tells Inverse. "The big question is how do we regulate blockchain, so that instead of stopping its development, we would rather support its agile nature. And this is exactly why we have decided to engage in building a blockchain ecosystem in Malta."
The move comes just two months after the government's parliamentary secretary for financial services, digital economy, and innovation, Silvio Schembri, announced a distributed ledger technology regulation initiative, encompassing a number of bills. This has led to big-name exchanges like Binance and OKEx setting up office in Malta. A strong pro-blockchain atmosphere is emerging, with prime minister Joseph Muscat claiming that virtual currencies will "no doubt […] form the base of a new economy in the future."
"Malta's Government has shown great openness starting direct conversation with blockchain community on building proper regulations, and this is why we believe it has the strength to become actual #BlockchainIsland," Adamovicz says. "Recently announced Distributed Ledger Technology regulations make us pretty certain of deep understanding of not only blockchain technology, but also companies working within the industry, shown by Malta's Government."
Neufund, founded in September 2016 by Adamovicz and Marcin Rudolf, is aimed at allowing any company to offer equity tokens on a blockchain. The company uses the Ethereum blockchain to issue tokens through proper legal and technical infrastructure, and it has already secured capital for investments from over 1,000 investors.
Malta is not the only crypto-nation success story. Estonia has also worked hard to expand its e-residency initiative to develop "estcoin," a plan that could include ideas like identity cards on the blockchain and systems that enable citizens to move euros around with ease. One startup, blockchain-powered startup WePower, has integrated with a key Estonian gas and electricity firm to develop a national energy trading platform concept.