Bitcoin and Ethereum Prices Fall as Cryptocurrency Markets Hits $300 Billion
The market continues to slump.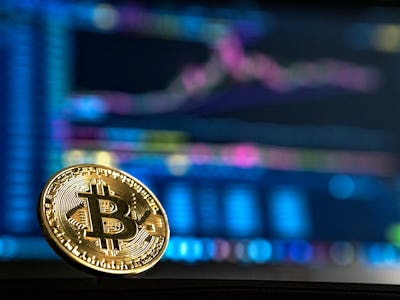 Unsplash / Andre Francois
The rollercoaster ride known as cryptocurrency continues its slump this week. Bitcoin, Ethererum, and other digital currency continue to decline in value, wiping out most of the gains seen at the end of 2017 and beginning of 2018.
On Wednesday, the cryptocurrency market cap fell to $300 billion, as reported by CryptoCoinsNews. Plummeting Bitcoin and Ethereum prices are the main force in bringing down the overall value of the market, but other alternative cryptocurrencies such as Ontology and 0x are easing the freefall by performing better than average.
For a little history, CoinMarketCap.com shows the cryptocurrency broke $300 billion on Nov. 27, 2017. It peaked to $829 billion on January 7, when it began its downfall. Some analysts are calling it a correction for the inflated value. The market started March with a $455 billion market cap and continued to slide. Its biggest drop happening on March 18, when it bottomed at $279 billion before recovering the next day.
There is a multitude of factors contributing to the decline of the cryptocurrency market. Investors who flocked to the market late last year began their retreat when talk of regulation began. "This run up was fuelled by speculation rather than technological advances and so many people entered the space drawn by the price headlines only," Edward Cooper, head of mobile at digital banking firm Revolut, told Inverse this week. "We are now seeing a return to more normal trading where the price consolidates and any increases are driven by technological advances and increased adoption rather than the news cycle."
The coming months are an important time for cryptocurrency. As prices decline, interests from investors could return and stabilize the market.
Even with the market on a decline, there are still those who say Bitcoin can still rebound and continue to increase in value. Twitter CEO Jack Dorsey even thinks the cryptocurrency will replace the dollar sometime in the future.