Brace Yourself For More than 10 Billion Cyberattacks in 2018
It's a cyber-jungle out there.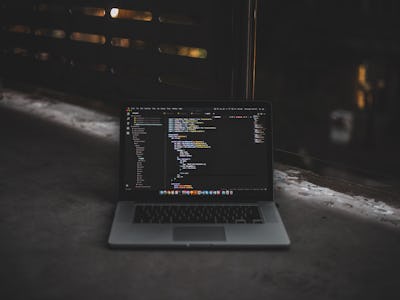 Unsplash / Blake Connally
The internet is a dangerous place. In 2017 alone, we experienced the Equifax hack, the WannaCry ransomware attack, and the rise of Logan Paul. And according to a new report released by cyber threat research firm SonicWall on Thursday, it's probably only going to get worse.
SonicWall's report outlines cybersecurity trends from the past year that are likely to continue into 2018. One of the main takeaways? Malware is back in a big way.
The previous high for yearly malware attacks was set in 2015, before slightly dipping in 2016. But SonicWall found that the incidence of malware attacks shot up again in 2017, setting a new record of 9.32 billion attacks. Last year's jump was an 18 percent increase over 2017. If the incidence of malware attacks increases at the same rate this year, we could see nearly 11 billion malware attacks in 2018.
It's not particularly surprising that people are launching cyber attacks with increasing regularity. As technology improves, the barriers to hacking are lessening, and rapid advances in artificial intelligence will make attacks more cost-effective and efficient.
Another key finding from the report is that while total malware attacks increased, ransomware attacks actually dropped by 71 percent. Ransomware attacks, like the WannaCry and Petya attacks from 2017, are a specific kind of cyberattack that involves a hacker stealing control of a target's computer by installing malware. Then, they leverage this control to extort sensitive information or money from the victim. It's a particularly insidious cybercrime, so it's encouraging that cybersecurity experts were able to curtail the attacks last year.
The report also notes that the proliferation of internet-connected technology has also created new opportunities for hackers. "Cybercriminals are pushing new attack techniques into advanced technology spaces, notably the Internet of Things (IoT)," the report says. Hackers exploiting the IoT was first noticed back in 2016, when cybercriminals enlisted IoT devices to participate in a massive DDoS attack. SonicWall makes it clear that this trend isn't going away anytime soon.
Read the full report here.