Equifax Hack: How to See If Your Personal Information Was Exposed
The chances are fairly high.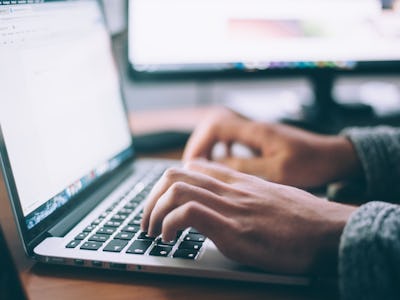 Unsplash / Glenn Carstens-Peters
Consumer credit reporting agency Equifax announced Thursday that a major data breach has made extremely sensitive personal identification information of 143 million U.S. consumers potentially accessible to hackers. (Yes, 143 million, or 44 percent of Americans, according to the most recent U.S. Census.)
This data — which includes full names, Social Security numbers, addresses, and birthdays — could be a goldmine for potential malicious actors. Some credit card numbers and drivers' licenses were also put at risk of being exposed.
Since Equifax is a credit reporting company that gets this information from credit card companies, banks, and other groups that run the credit checks, knowing whether or not you've been affected isn't dependent on your ever having interacted with the company directly.
In order to help those concerned that their information was included in the breach, Equifax created a dedicated website and developed a tool so that you can check for yourself.
The tool asks that you input the last six numbers of your social security number and last name for an answer as to whether or not the company believes you were impacted.
For those who have been potentially effected, Equifax is offering the opportunity to sign up for credit monitoring and identity theft protection.
In addition to its website, the company will send direct mail to people who they believe were impacted. However, it's important to check on this matter promptly, especially because the breach itself happened months ago — potentially as far back as mid-May.