Netflix Is Going to Make a Crazy Amount of New Anime
Tons of new anime this year just marks the beginning.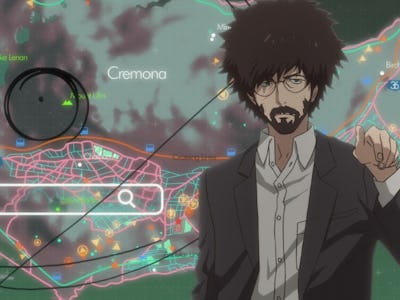 Netflix
Anime has officially gone mainstream, and in a way, we have Netflix to thank for that, because the streaming platform is publishing 30 new anime movies and series throughout 2018.
In an interview published Sunday by Japan Times, Netflix's director of anime Taito Okiura spoke about the streaming platform's dedication to anime, both as a host to classic programs and as a producer of original stories. According to Okiura, anime has graduated from a once niche market into a major media player. As such, a substantial portion of Netflix's $8 billion production budget for 2018 is going to anime.
At one point, nobody really took Netflix seriously when it came to anime, Okiura included. But once he came on board last October to oversee the company's acquisition and production of anime, things got more serious.
You might also like: "Here's All the New Anime That Netflix Just Announced"
Netflix announced tons of new original anime back in August, and so far the company's been making good on its promise to keep producing quality shows and movies.
Netflix's Castlevania series released over the summer, and while short, it's some of the best it's produced. It was dark fantasy-horror, whereas Netflix's next hit series was Neo Yokio, a sardonic fantasy satire set in the future. Diversity in length, type, and tone of the programming seems like the goal.
Before long, there'll be an anime for everyone on Netflix.
Since 2018 began, Netflix's reacquired the rights to both widely-beloved Fullmetal Alchemist anime series and the recently-released live-action adaptation. It also released a feature-length Godzilla anime movie along with more episodes of its fantasy series, Fate/Apocrypha.
Netflix's latest anime hit, Devilman Crybaby has tons of sensitive material, and yet many anime enthusiasts have dubbed it a masterpiece. Okiura himself said, "'Devilman' has some strong sexual and violent scenes, true, but the purpose of those scenes is to describe human nature. If it's necessary to the art, it should be allowed."
Netflix's approach to original programming — anime and otherwise — has anecdotally always allowed more creative freedom than traditional distributions methods. As such, no kind of censorship can compromise the artistic integrity of its anime production.
But Netflix as a medium also affords the opportunity for shows and movies that vary in length and genre. Already you can find original kid-friendly anime series but also hyper-violent movies aimed squarely at adults. Sci-fi? Check. Fantasy? Check. Both at the same time? You bet.
2018 is only the beginning.
The next anime series due out Friday on Netflix is B: The Beginning with another, A.I.C.O. Incarnation, releasing on March 9.