How to Fix Apple iPhone's Message-Breaking Character Bug
The issue was related to the San Francisco font.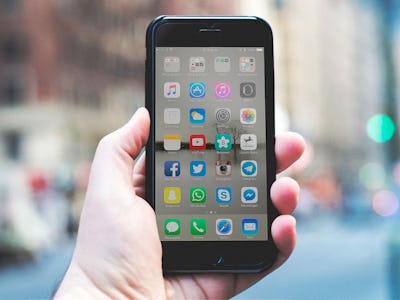 Unsplash / Saulo Mohana
Apple has finally fixed a major bug that caused devices to crash by displaying a single character. A round of updates released Monday for the iPhone, Apple Watch, Apple TV and Mac platforms have removed an issue that led to serious issues in messaging apps and on select websites.
The issue, reported in the Open Radar tracker last week, stemmed from two characters in the alphabet of the Telugu language, which has around 75 million speakers and ranks as the third most-spoken language in India. The company's San Francisco font, used across its entire device range after first debuting on the original Apple Watch in 2014, was missing the two symbols. The flaw crashed a variety of apps including Mail, Twitter, Slack and others.
"The reason of the crash is the San Francisco font itself, when it tries to render division by zero," Andrew Frost the CEO of Aloha Browser, a software company that first spotted the bug, told Inverse last week. "Apps that use different fonts are totally safe."
With the latest round of software updates, Apple has shut down another major bug plaguing its devices. Recent bugs include a slow calls flaw in the iPhone X, as well as a strange autocorrect issue that caused the letter I to disappear.
Here's how to get the new update:
For the iPhone, iPad and iPod Touch
Unlock your device.
Go to the "Settings" app.
Go to "General."
Go to "Software Update."
Install the new update listed.
For the Apple Watch
Put your Apple Watch on its charger.
Open up the "Apple Watch" app on your connected iPhone.
Go to "General," then "Software Update."
Install the new update listed.
For the Mac
Click the Apple logo in the top left corner.
Open the "App Store."
Go to the "Updates" tab.
Install the "macOS High Sierra 10.13.3 Supplemental Update."
Restart your computer.
For the Apple TV
Go to the "Settings" app.
Go to "System," then "Software Update."
Select "Download and Install."
Wait for the update to complete.