iOS 12: The 5 Best Features Rumored for Apple's iPhone Update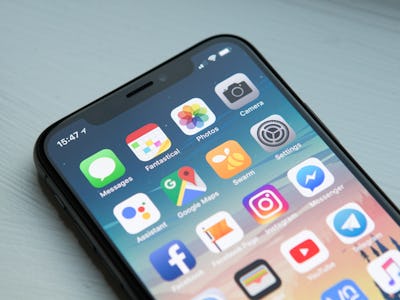 Unsplash / William Hook
Apple has some big plans for iOS 12. Although the company has yet to formally announce its next software update for the iPhone, iPad and iPod touch, a series of rumors suggest a number of changes are on the way that will alter the system's fundamental underpinnings. There's even talk of group chat for FaceTime.
Bloomberg and Axios report big changes are on the way for iOS 12. Apple has launched a major update for iPhones every year since the original's 2007 debut, and this year is likely to be no exception. But when Tim Cook takes to the stage at the summer developers' conference, he's not going to show everything Apple has been working on. Instead, the company is moving to a new internal structure that means features like a redesigned home screen will be held back to allow more time to focus on quality.
There are tons of features all rumored for inclusion with iOS 12. Here are the five coolest features set for launch this year:
5. Deeper Siri Integration
Siri, Apple's voice-activated artificial intelligence assistant, has been criticized as rather lancking. Despite launching in 2011 with the iPhone 4S, well ahead of the Amazon Echo in 2014, Apple's offering lacks some of the finer commands found on Google Assistant or Alexa. That may be set to change, with the report that the iPhone's search view could take better advantage of Siri. It all depends on how these changes shape out, but with the launch of the $349 HomePod putting Siri under the spotlight, it's an ideal time to double down on development.
4. Animoji Improvements
Animoji, the animated face masks introduced in the iPhone X for use with iMessage, are set to receive some welcome additions in the form of a new interface for choosing characters. While 12 debuted with the phone's November launch, and a further four are set to arrive with iOS 11.3, the next version is also set to include even more. The feature will also be extended to a future face-recognizing version of the iPad.
3. FaceTime Improvements
Apple plans to bring Animoji over to FaceTime conversations, enabling users to scare their friends by transforming into a unicorn. The company is also working on an extension of FaceTime to enable group video calls, which would finally end the memes:
Unfortunately, you may have to wait a bit longer, as group chats are also rumored as moving back to 2019.
2. Augmented Reality Boosts
Augmented reality, the technology that makes CEO Tim Cook "want to yell out and scream," is set to get some enhancements. The company released a development kit with iOS 11 last fall, and the iOS 12 update is set to extend this by allowing for multiplayer gaming with virtual worlds imposed over real-life camera feeds. With a set of Apple-designed AR glasses also rumored, it could be the first steps toward a major new platform.
1. Unified Apps
Perhaps the most exciting feature on the list is one that most users may not even notice. The company plans to roll out a unified app system, which would mean a developer could create a single app to run on iOS and macOS that would adapt the interface to suit a mouse pointer or a touchscreen. The move means Mac users would no longer find themselves left behind even as iPhone apps receive regular updates, while developers would only need to worry about maintaining one app instead of two.
"This would be the biggest change to Apple's software platform since iOS was introduced," app developer Steven Troughton-Smith told Bloomberg in December 2017.
Microsoft has long tried a similar approach with Windows 10 that launched in 2015, but its failure to make inroads in the smartphone market left a missing piece of the puzzle. Apple already offers an app store for the Mac, but it's been regularly criticized as unfriendly for developers.
Apple already allows iPhone developers to extend their apps to tvOS and watchOS, meaning this would add one extra extension to the mix. With the addition of the Mac, a future Twitter app could run on a range of devices as small as a tiny smartwatch to as large as a 27-inch 5K screen.