YouTube star Logan Paul was back in the media spotlight with a Good Morning America appearance on Thursday. Paul had been laying low for the past month, following the backlash he received for a video he posted on his Youtube channel that displayed a dead body in Japan's Aokigahara forest, colloquially known as the "suicide forest."
On Good Morning America, Paul claimed that he's trying to learn from his mistakes. "I believe it happened for a reason," Paul said. "I think that reason is so I could take this experience, learn from it, spread the message the right way about suicide prevention and suicide prevention awareness."
Paul maintained that his intentions in posting the initial video were noble. "The idea was to shock and show the harsh realities of suicide and get people talking about something I don't think people are talking about much," he said.
In an ironic twist, Paul said that some people have even encouraged him to commit suicide. "This has been the hardest time of my life," he said. "I've never been hated by the whole world and it's been something to definitely overcome."
But despite these comments, the Youtubber hasn't remained totally on message this week. Just Wednesday, rapper Cardi B posted a photo of herself on Instagram with the caption, "They trinna crucify me like they did Christ." In what seems to be a reference to his critics, Paul commented, "Lawlz u tellin me." The remark launched a new wave of criticism against the YouTuber. It's prompted some online to question the sincerity of Paul's previous apologies.
When asked by Michael Strahan on "Good Morning America" about YouTube's decision to remove Paul from their premiere advertising program following the video, Paul waxed philosophical about how he's coping with the negative effect on his finances. "I try not to live my life thinking about money, because money doesn't make me happy. Creating and making other people happy makes me happy," he said.
Prior to his fall from grace, the 22-year-old internet celebrity was posting daily vlogs to YouTube and raking in around $1.3 million per month as part of YouTube's Google Preferred Program. Paul first gained online fame by posting short prank videos on the defunct video platform Vine, and he was able to translate that early success into a YouTube channel with 16 million subscribers, many of whom are children and teens.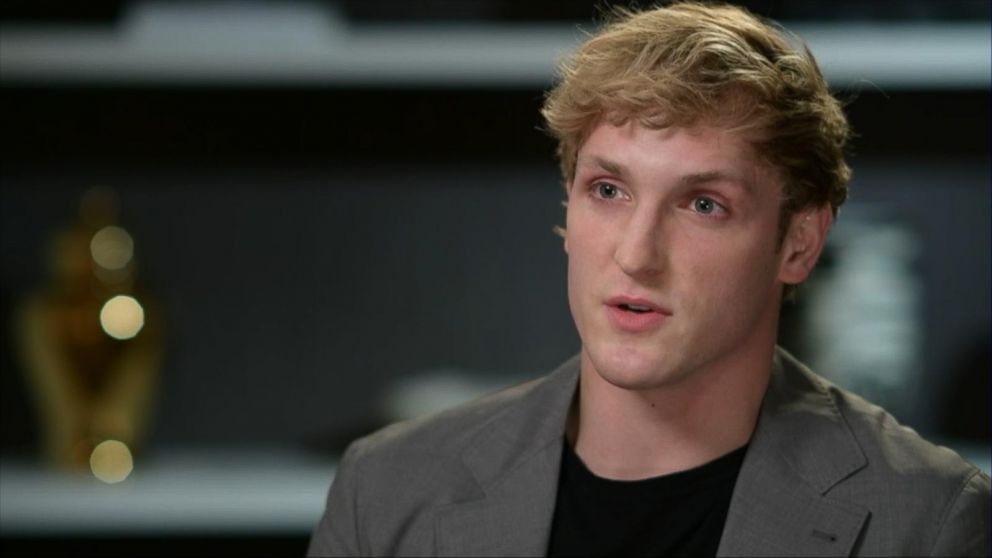 Paul's reputation took a big hit after the posting the suicide forest video in early January. He was met with a swift backlash from all corners of the internet, and accused of making light of a tragedy to get views. In response, Paul took a brief hiatus from YouTube, posting only one video in the past month: a suicide prevention PSA of sorts.
It's unclear if Paul will go back to making daily vlogs. But by the end of the interview, Paul made it clear that he's ready for a second chance. "It's not like I'm a bad guy," he said. "I'm a good guy who made a bad decision."