Bitcoin Price Just Hit a Shocking Low, But Can It Rebound?
Are these prices here to stay?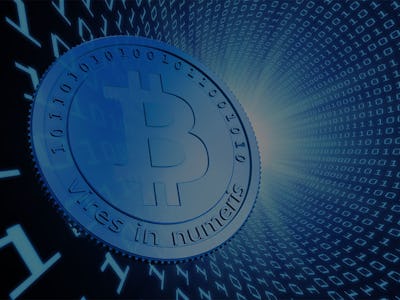 Flickr / komersreal
The price of bitcoin has been teetering right around $10,000 recently. According to CoinMarketCap, it briefly dipped below five digits on Wednesday just as it did on January 17. But while that was a brief crash that quickly reversed itself, this present dip comes after several days of sustained drops in the cryptocurrency's price.
The value of the world's most popular cryptocurrency is looking a lot like it did on November 2017, right as it passed the $10,000 mark before skyrocketing to prices nearing $20,000. But will it be able to rally and repeat the gains of a couple months ago? Or are these current prices here to stay?
It's important to understand what caused these reversals in the first place. A big driver appears to be new government regulations. South Korea has enacted a series of new regulations to crack down on financial crimes, France has vocalized a keen interest in doing something similar, and China has blocked certain domestic exchanges.
These regulations were specifically targeted at rolling back on the anonymity that blockchain technology provided to investors. The new rules have added new bureaucratic measures governing the purchase of tokens. Of course, these concerns aren't totally unfounded, as there have been many high-profile cryptocurrency crimes and scams recently. National government naturally want to prevent crime and protect consumers, but that necessarily places restraints on the surging crypto market that we saw in December 2017 and earlier this month.
Technology analyst and writer Chuck Jones says that if the value of bitcoin were to drop further we could see an exodus of investors.
"If Bitcoin can't hold a $10,000 price and starts to fall, I believe a number of holders will decide to cash out since the pre-December owners have a profit," Jones writes in an op-ed for Forbes. "If their gains start to disappear the rush to the door could get quite ugly."
One potential cause for optimism in a rebound is that the primary backers of bitcoin are likely not traditional investors, but rather millennials whose primary holding is the cryptocurrency. TD Ameritrade CEO Timothy Hockey noted this in a recent earnings call with investors.
"We're seeing an increase in new business across all age groups, but growth among investors under 35 is up considerably, up 72 percent from last year," he said. "One trend that was more pronounced at the end of the quarter and has continued in recent weeks is increased interest in cannabis and blockchain-related securities, as well as cryptocurrencies in general. This doesn't surprise us given the significant media coverage on these topics. Bitcoin and blockchain-related stocks have been more frequently among our clients' top traded stocks since November."
While some may look to sell off, this shifting demographic of investors may mean bitcoin can count on loyal support that a more conventional product experiencing a surge and reversal might not. While the resilience of bitcoin depends on more than just investors — how the regulations end up working longer term will also be a big factor — a sell-off would likely be a crippling blow for bitcoin.
To that end, it would seem that new regulations in light of crimes in the sector have caused a dip in the market, which wasn't unexpected. But if holders don't see a way to make money and sell, the changes of a rebound are looking pretty bleak.