What South Korea's Cryptocurrency Rules Mean for Bitcoin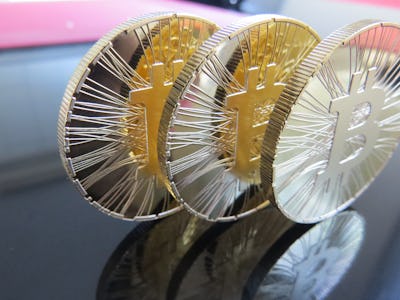 Flickr / antanacoins
South Korea has thrown down the gauntlet on cryptocurrency speculation. On Tuesday, the country's Financial Services Commission enacted a series of rules that it hopes will "reduce room for cryptocurrency transactions to be exploited for illegal activities such as crimes, money laundering and tax evasion."
"I think it's the start of a crackdown on anonymity and the illegal use cases that some cryptocurrencies might have," Julian Hosp, co-founder of cryptocurrency firm TenX, told CNBC.
The rules, published in a document titled "Financial Measures to Curb Speculation in Cryptocurrency Trading," state:
Cryptocurrency trades will have to run through real-name bank accounts linked to cryptocurrency exchanges.
Users wishing to make new deposits will have to make an account with the bank linked to the exchange using their real name.
Minors under the age of 18 and foreigners will not be able to open these accounts.
Financial institutions now need to follow guidelines that require them to verify additional information for cryptocurrency exchanges, like whether the exchange checks the users' identification.
Banks should submit a Suspicious Transaction Report if they suspect something. An example of potential money laundering is if a user withdraws more than $10,000 every day.
Banks must refuse to offer accounts to exchanges if the exchanges don't provide their users' identification.
The market suffered a slight dip in the wake of the news. Bitcoin, which is still easily the world's largest cryptocurrency with 33.4 percent of the market, suffered a 7.5 percent drop on market watcher site CoinMarketCap. Raiblocks, the 23rd largest token, suffered the largest drop over the 24-hour period with a 25 percent drop. Just nine of the 100 largest tokens experienced rises. However, these drops aren't too dramatic — the market has had a difficult month overall, suffering several major drops.
The new ban follows widespread confusion over whether the country was planning an outright ban on cryptocurrencies. Park Sang-ki, government justice minister, said earlier this month that the ministry was considering closing down crypto trading, comments the president's office later had to distance itself from.
South Korea is a big deal for cryptocurrency traders. The country's exchanges can charge almost 20 percent more for bitcoin than in other places, thanks to high demand from investors. Legislators fear the influence the technology could have on children, with prime minister Lee Nak-yeon warning that cryptocurrency could "corrupt the nation's youth."
It's not the first time South Korea has cracked down on cryptocurrency. In September, the government announced a ban on initial coin offerings, which are pre-release token sales used to fund development of a future product. The move followed a similar ban enacted in China.