Department of Justice Could Be Investigating Apple Over Slow iPhone Batteries
Those crappy, old iPhone batteries are back in the news.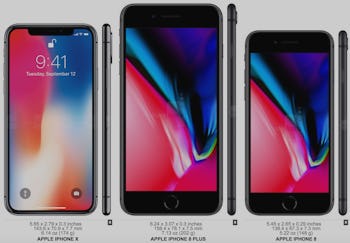 phoneArena
Following pushback from consumers, it was reported on Tuesday that the U.S. Department of Justice and the Securities and Exchange Commission are looking into whether Apple misled investors about how older phone batteries perform with new updates.
In December, a developer uncovered what's become known as "slowdown saga," which claimed that Apple was deliberately reducing the performance of older phones to drive up sales as new phones were released.
Apple denied this claim to its customers on December 28, saying in a public letter that the low performance following an update was actually a built-in workaround to avoid older phones randomly shutting down as the batteries age. The downside to this happened to be slower performance for some iPhone users.
Whether it's a worthwhile workaround or not, the government appears to now be interested in finding out whether the company has violated securities laws in regards to how of this information about iPhone batteries was ever disclosed to their own investors. Bloomberg broke the news on Tuesday, reporting that people familiar with the matter say the government agencies have requested information from Apple and are also reviewing public statements made by the company about the controversy.
Inverse reached out to Apple, the DOJ, and the SEC Tuesday. Both the DOJ and the SEC declined to comment.
As part of a public apology for what consumers saw as misleading information about the performance of their older batteries, Apple began offering battery replacements at a $50 dollar discount in January.
Last week, the company also announced a software update — iOS 11.3 — that includes a setting feature that will show users the state of their battery's health and whether the phone requires servicing.
With files from Gabriela Barkho.