After Zuma Debacle, the Air Force Gives Elon Musk Vote of Confidence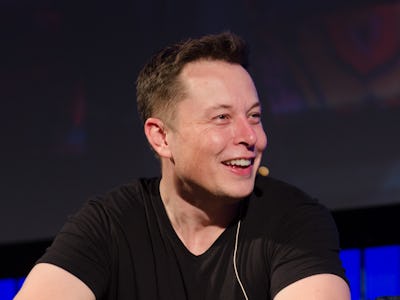 Wikimedia Commons
SpaceX's mission for the U.S. government — codenamed Zuma — was top secret and nothing went as planned. But this week, a U.S. Air Force official said SpaceX's certification status is still legit.
When the often-delayed mission finally got underway on Sunday, January 7, everything seemed like it was going smoothly. By Monday afternoon, unconfirmed rumors began swirling on Twitter from several aerospace journalists that maybe things didn't go as scheduled. By Monday night, The Wall Street Journal, citing anonymous government sources, reported that Zuma, though to be a spy satellite, failed to reach orbit and was presumed to be total loss.
SpaceX sharply defended itself the following morning, saying its Falcon 9 rocket booster performed as it should have during the mission to put the mystery spacecraft into orbit. SpaceX president Gwynn Shotwell defended its reputation as an aerospace company whose rockets could be trusted.
"After review of all data to date, Falcon 9 did everything correctly on Sunday night," Shotwell says in a statement. "If we or others find based on further review, we will report it immediately. Information published that is contrary to this statement is categorically false. Due to the classified nature of the payload, no further comment is possible."
Numerous fascinating ideas and conspiracy theories sprouted in the aftermath of this supposed failure of a spy satellite. Many conspiracy theories pushed this line of questioning: "Was it really missing, or was that what the government wanted everyone to think?"
Here's the endorsement of SpaceX from the U.S. Air Force, per Bloomberg News:
"Based on the data available, our team did not identify any information that would change SpaceX's Falcon 9 certification status" after "a preliminary review of telemetry that was available to us from" the January 7 launch, Lieutenant General John Thompson, commander of the Space and Missile Systems Center.
Zuma was the third classified mission SpaceX has performed for the U.S. government. The first was to launch this spy satellite in May, and the second was to launch the X-37B spy plane in September.