Health Canada Issues Stark Warning Due to Tide Pod Meme Frenzy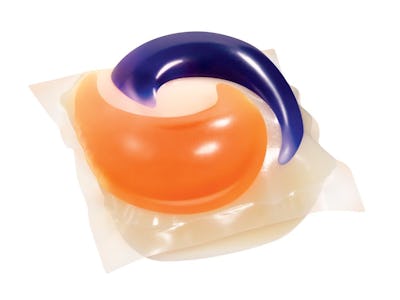 Twitter/MaddehMN
Tide Pods may be a popular meme, but no matter how tempting it may seem, do not eat them. That's according to Health Canada, which issued a warning on Twitter Tuesday against ingesting the candy-looking detergent capsules.
The laundry pods have surged in popularity in recent days. Know Your Meme explains that the joke focuses on Tide Pods' treat-like visual design, with internet posters discussing them as if they were a forbidden snack. Google Trends data shows that the search term "eating tide pods" has spiked in frequency over the past two weeks.
But while it seems like a bit of fun and games, Health Canada isn't laughing. The government department issued a warning that children can mistake laundry pods for food or toys, placing them in their mouth without realizing the consequences. Ingesting can lead to nausea, vomiting, coughing, choking, breathing trouble and stomach pain. Bursting the outer membrane can cause irritation and rashes.
It's unclear where the joke came from, but one suggested source is The Onion. In 2015, the satirical news site published an opinion story from a child entitled, "So Help Me God, I'm Going To Eat One Of Those Multicolored Detergent Pods." The publication published a follow-up to its 2015 story on November 2017, detailing a fictional new sour apple Tide Pod with "an extra burst of mouth-puckering fruit flavor."
People have now started joking that the pods are just too hard to resist:
The meme has even led some to produce fan art around the pods:
Health Canada advises keeping laundry pods out of sight and reach of children, following the instructions on the label, and handling the pods with dry hands to avoid breaking the membrane. If you take the joke too far and do end up eating a Tide Pod, Health Canada advises calling either 911 or a Poison Control Center immediately.
In a year that's already seen the rise of joke cryptocurrencies and parodies around Star Wars: The Last Jedi, it seems 2018 is off to an interesting start for near-incomprehensible internet jokes.