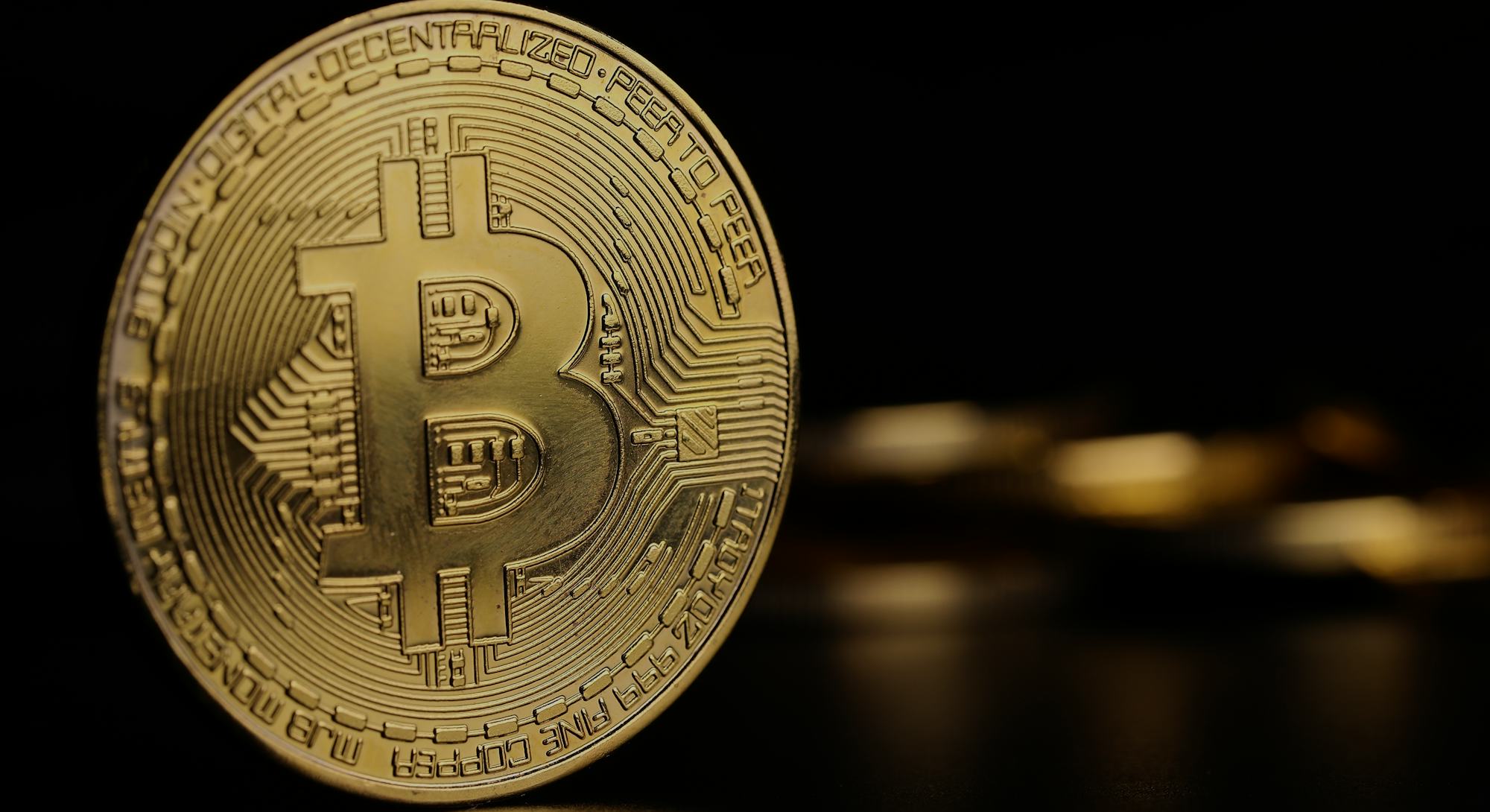 Innovation
How Bitcoin's Incredible Rise Made It a Household Name in 2017
It was a big year for cryptocurrency.
Getty Images / Dan Kitwood
Bitcoin is everywhere. The cryptocurrency — called such because of the encryption that takes place when units of it are transacted or "mined" — was until recently known for illicit drug transactions. Still, it claimed a devoted fanbase from its creation in 2009 up to its explosion into the mainstream in 2017 — itself a result of a perfect storm of political and financial disasters that helped propel bitcoin to stardom.
All of which is to say it's been an intense year for bitcoin's value. Cryptocurrency value tracker Coindesk places the value of one bitcoin on January 1, 2017, at the price of $997.69. On December 16 of the same year, it reached $19,343, a near-2,000 percent increase in value. Had you converted $60,000 into bitcoins at the start of the year, they would now be worth more than $1 million. Of course, actually converting large sums of bitcoin, or btc for short, into cold hard cash, can be tough.
Here's a brief look back at bitcoin's incredible year.
Confident Starts
From the outside, bitcoin's rise was a sharp, sudden burst in the second half of the year. In fact, momentum had been growing for a while, relatively unnoticed to the outside world.
Here is the price of one bitcoin over the course of 2016:
People were using the currency, too. Here is a moving average chart of daily transactions over 2016:
This led to some big predictions for the coming year. In December 2016, CoinDesk asked five analysts for their price predictions 12 months from then. They all expressed confidence, expecting prices of "between $2,000 and $3,000," "year-end price of $2,000" and "north of $1,400 by year-end."
They were nice guesses, but incredibly far off the mark. The only one to come anywhere near the correct figure was Bobby Lee, CEO of BTCC, who predicted the price would rise "several multiples higher" than the previous high of $1,150 in December 2013. Lee was right, if you count a near-20x increase as "several multiples."
Gradual Increase in Bitcoin Price
It's hard to pinpoint one factor that helped bitcoin maintain its meteoric rise, but a number of unlikely world events conspired in the early months of the year to create a perfect storm for a further rise.
Bitcoin received a boost as Donald Trump unexpectedly won the presidential election over Hillary Clinton. His proposal to tax money transfers from the United States to Mexico, a major source of income in Mexico, led to a surge in interest around cryptocurrency.
As the peso shed 20 percent of its value from November to February, bitcoin trading volume on the Mexico-based bitso exchange surged from 4,330 bitcoins in November to 16,800 in March:
In April, bitcoin saw another boost as Japan began accepting the tokens as a legal currency, with retailers putting their weight behind the initiative. Russia, long seen as an opponent of the cryptocurrency, also suggested in the same month that it was open to regulating the currency in 2018 as part of an initiative to fight money laundering. These pieces of news helped push the price up to over $1,220.
The Hard Forks
In the summer, excitement started to build. Where analysts were previously calling for end-of-year prices at around the $1,500, bitcoin reached the $2,600 mark by July. Standpoint Research founder Ronnie Moas told CNBC that month that bitcoin could reach $5,000 very soon.
"What would be more painful than losing [money in cryptocurrencies] is not acting," Moas said.
However, bitcoin had a rocky summer as developers sought to prepare the cryptocurrency for the future. Where traditional credit card systems can handle up to 56,000 transactions per second, Bitcoin can only handle seven. Scalability was the big topic of the season.
In August, the bitcoin currency split. Bitcoin Cash, a new project born out of frustration with those transaction times, has a block size eight times larger than bitcoin, which means more data processed at a time and thus faster transactions.
It could have been far worse. The BIP 91 solution, an alternative method for speeding up transactions, was accepted by the community.
The gradual transition to what's known as the "segregated witness" solution means a new data type that more efficiently uses the same size blocks of bitcoin, making transactions faster from a different approach. A harsher solution, which would have also involved changing the block size, had less support. The abandonment of SegWit 2X spurred confidence that bitcoin could command support for community-wide solutions.
Bitcoin Reaches the Masses
Three months later, Moas was proven right. Bitcoin reached the $5,000 mark in October, an all-time high for the cryptocurrency. Mainstream media outlets started discussing the rising price, finance bigwigs started talking about it as a serious proposition, and markets started rolling out bitcoin futures for professionals to place contracts based on its future price.
Soon after hitting the Chicago Board Operations Exchange in December, futures contracts surged by 26 percent on the first day. As the cryptocurrency pushed past the $15,000 mark, the Winklevoss twins made headlines as the first crypto-billionaires. The Coinbase and Blockchain.io exchanges saw unprecedented levels of traffic as people piled in for a piece of the action.
Google Trends data shows searches for "what is bitcoin" started to surge in late November:
The year draws to a close as the price reaches dizzying new heights:
At the same time, the number of transactions has also increased as people get to grips with using the cryptocurrency for payments and transfers:
It wasn't all sunshine, though. Steam unexpectedly pulled support for bitcoin payments from its video game store, citing a fluctuating price and high transaction fees. A viral report into its energy consumption also worried watchers. Nonetheless, it's hard to deny bitcoin had an incredible year of growth, with an overall market valuation now sitting at $282 billion.
The Future
It's hard to say where bitcoin goes from here. Former Fortress hedge fund manager Michael Novogratz told CNBC in November that it could reach $40,000 at the end of 2018. Moas, on the other hand, said on Sunday that he could envision an ultimate price of up to $400,000. Nasdaq, meanwhile, has already announced plans to get into the bitcoin futures market in the first half of 2018, meaning there could be another CBOE-style spike in interest.
Following a rosy 2017, it's hard to deny that bitcoin draws the year to a close on a high note.