New Study Puts Number on the Deadliness of Window Blinds
Could smart home technology be part of the solution?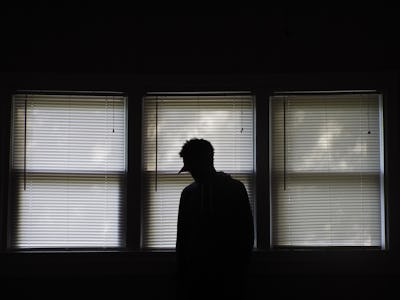 Unsplash / Iz zy
The world is a dangerous place, and a new study from the Center for Injury Research and Policy at the Nationwide Children's Hospital reveals another hazard: window blinds.
The study, published Sunday in the journal Pediatrics, found that, from 1990 through 2015, a total of 17,000 children younger than six were treated in hospital emergency rooms for window blind-related injuries. That's an average of two children per day.
The most dangerous part of the blinds were their cords. While most injuries were not serious, during the twenty-five year period of the study, one child per month died from the injuries, with children between the ages of 1 and 4 particularly vulnerable. At that age, they were both more mobile and curious about their surroundings, without an accompanying awareness of risk.
Dr. Gary Smith, the senior author of this study and director of the Center for Injury Research and Policy, has strong words on the findings: "It is unacceptable that children are still dying from window blind cord strangulation."
"We have known about this problem since the 1940s. The risk reduction approaches offered by the current voluntary safety standards are not enough. It is time to eliminate the hazard. Safe, affordable cordless blinds and shades are widely available. A mandatory federal safety standard should be adopted prohibiting the sale of products with accessible cords."
Cordless window blinds would solve these problems, the study notes. Low-tech cordless blinds that you can simply pull up and down into position have been available for years.
But, additionally, there are a number of smart window blinds on the market. These wireless, (usually) motorized window shades, like Lutron's Serena Shades, Pelly Insynctive, and Somfy's MyLink, and some of them link to smart home systems like Apple HomeKit, Lowe's Iris, and Nest. Of course, you could also build your own, as Inverse has previously covered.
Controlled by a remote control or sometimes an app, they can be raised or lowered individually or as a group at set times and conditions, like sunrise or sunset. They can do a lot more than just keep a toddler safe.
Smart window blinds are still only a small portion of the smart home market, however, because of their high costs, in terms of both money and time. (A smart LED light might cost about $20 and take minimal time to install, while a smart window blind could run several hundred dollars, to start, and be hard to DIY.)
In the meantime, the study suggests several steps that parents can take, including replacing the blinds that have cords, retrofitting existing blinds, moving furniture away from windows, and paying attention to all rooms in the house as well as spaces outside of the home where the children also spend time.
Sci-fi smart homes are pretty mind-blowing, but reality is starting to catch up.