'Deadpool 2' Wraps Filming as Ryan Reynolds Reveals a Hilarious Easter Egg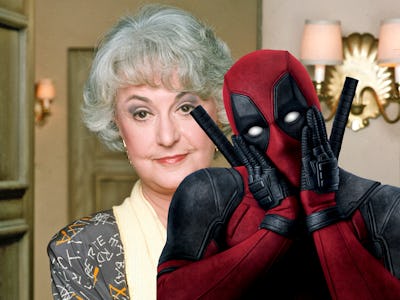 20th Century Fox, Hallmark Channel
It's been too long since we've last seen the Merc with the Mouth, but have no fear. Deadpool 2 has wrapped filming in Vancouver, and in the grand announcement on Instagram, Ryan Reynolds revealed a fun Easter Egg that is absolute peak Deadpool.
On Sunday, Deadpool star Ryan Reynolds announced on his Instagram page that Deadpool 2, had wrapped principal photography with director David Leitch (John Wick) in Vancouver. In a long caption, Reynolds thanked everyone involved behind the scenes.
"That's a wrap on DEADPOOL 2: A SONG OF FIRE AND ICE!" Reynolds wrote. "Thank you to our beloved Captain, Mr. @davidmleitch… words are too clumsy to properly acknowledge your giant heart and talent. I love my hometown of Vancouver and our obscenely gifted crew. From our PA's, (who are first in and last out) to our set decorators and prop department, riddling this film with Easter Eggs in almost every scene… Thank you. I already miss being on set."
Believe it or not, Reynolds isn't kidding. In his Instagram post, the actor revealed that the hilts of Deadpool's prop katanas are engraved with the names "BEA" and "ARTHUR," a nod to Deadpool's favorite celebrity, Bea Arthur. And it's not just some crude joke either; comic book fans are more than familiar with Deadpool's obsession with the Golden Girls star, which began as a running joke in Fabian Nicieza's 2004 series Cable & Deadpool.
Reynolds himself has been dedicated to the joke. While making the first Deadpool, it was his idea to name the katanas after Bea Arthur, and they even paid $10,000 to a charity in Arthur's name so the film could be granted the rights to use her likeness on a t-shirt.
In an ouroboros moment, Deadpool also recently made "Bea Arthur" the official name of his katanas, which happened in the pages of Gerry Duggan's Deadpool #9, published in the spring of 2016.
See Reynolds's Instagram below.
Deadpool 2 will be released June 1, 2018.