'Spawn' Creator Wants the Original Voice Actor in the Reboot for "One Line"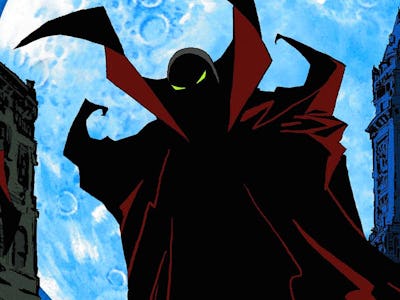 HBO
Spawn's dark fight against evil has spanned several different mediums, but the animated series that ran on HBO in the late '90s might be one of his best-known iterations. Todd McFarlane, the man who created Spawn, certainly seems to think so, as he wants to bring back Spawn's voice actor from the HBO series to provide "one line" in the upcoming, hard-R reboot film.
While speaking to Screen Geek at New York Comic Con, McFarlane explained that his primary concern was the movie, but he still has the right to make an animated TV show down the road. One thing at a time, though, and McFarlane said his more immediate concern regarding the '90s series was getting Keith David, who voiced Spawn, to make a cameo in the new film.
"I'm going to get the [Spawn] movie out and then we still have the rights for TV and animation and we'll just figure it out," McFarlane told Screen Geek. "I've also got to figure out how to get Keith David in my movie, too. Just for one line."
David, a prolific actor and voice actor who is known for his roles in John Carpenter's The Thing and as the president in Rick and Morty, voiced Spawn from 1997 to 1999. There was talk of an animated Spawn series revival back in 2009, but the project appears to have been canned, for all intents and purposes.
It's unclear what that "one line" McFarlane alludes to might be, but it sounds pretty important.
The Spawn reboot does not have a release date yet.