Shocking Amount of People Think Sex With Robots Counts as Cheating
Does microwaving a slice of pizza count as cheating on your oven?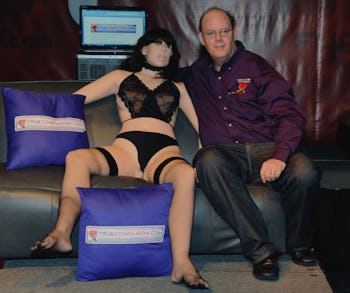 Getty Images / Ethan Miller
Sex with robots isn't just approaching — it's already here. Sex doll manufacturers are seizing on every new advance in A.I. to make simulated partners more lifelike. The idea of living with a robot partner could soon transcend science fiction and the internet's darker corners and hit the mainstream.
A future where sex robots are commonplace raises new ethical questions, as if modern romance wasn't already complicated enough. Here's a big one: If you're in a relationship, would having sex with a robot be considered cheating? As part of its promotion of Westworld, the British streaming service Now TV commissioned a survey on this exact topic.
According to the survey, 60 percent of Britons believed that having sex with a robot constitutes cheating. That means significantly more than half the respondents saw sex robots as human enough — or, at least, the impulse to cheat with a robot sufficient human — for this to count as an affair. People are taking sex with robots seriously.
A good comparison might be with people who carry on virtual relationships while seeing someone in real life. Such virtual affairs have had a negative impact on real-life relationships. So perhaps it follows that robot-human intercourse could have a similarly damaging impact on human-human relationships, especially if sex robots are able to bridge the gap and become relationship robots.
That ties in with another survey result, as 30 percent of the respondents said they would be "horrified" if someone they were close to was entering a relationship with a robot. Previous research has suggested there's a gender divide when it comes to willingness to have sex with a robot in the first place, with men showing more interest than women.
Even so, 39 percent of the people polled in the Now TV survey said that by 2050, they believe we'll be having full-blown relationships with robots. So naysayers and jealous partners beware: Get with the times, or your lover might literally leave you for a newer model.