Netflix Announces New Movies and Shows for August 2017
A flood of new releases, along with some classics, are hitting the streaming service this month.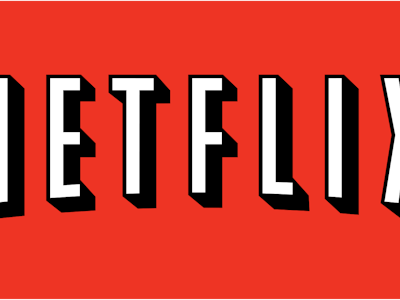 Flickr / theglobalpanorama
The dog days of summer have arrived in full force, so snuggle up like the sweaty little pup you are and check out these new additions to Netflix's movie selection.
This month, you can finally stream the long-anticipated live action version of Death Note and see how it stands up next to the original. If you're feeling out of touch, jolt yourself back into reality with the Matrix trilogy and refresh your memory before the Warner Brothers reboot hits theaters. Or you could take a trip down to Camp Green Lake with Holes and reminisce about the Golden Age of Shia Laboeuf.
No matter your taste, there's bound to be something in month's list of new arrivals for you. Happy 'flixing!
Available on August 1:
A Cinderella Story (2004)
Bad Santa (2003)
Cloud Atlas (2012)
Crematorium: Season 1 (2011)
Funny Games (US) (2007)
Innerspace (1987)
Jackie Brown (1997)
Lord of War (2005)
Maz Jobrani: Immigrant — NETFLIX ORIGINAL
Nola Circus (2015)
Opening Night (2016)
Practical Magic (1998)
Sleepy Hollow (1999)
Small Soldiers (1998)
Surviving Escobar - Alias JJ: Season 1 — NETFLIX ORIGINAL
The Addams Family (1991)
The Astronaut's Wife (1999)
The Bomb (2015)
The Hollywood Masters: Season 1
The Last Mimzy (2007)
The Matrix (1999)
The Matrix Reloaded (2003)
The Matrix Revolutions (2003)
The Number 23 (2007)
The Royal House of Windsor: Season 1 (2017)
The Truth About Alcohol (2015)
The Wedding Party (2016)
Tie The Knot (2016)
Who Gets the Dog? (2016)
Wild Wild West (1999)
Available August 2:
Jab We Met (2007)
The Founder (2016)
Available August 3:
Sing (2016)
The Invisible Guardian (2017)
Available August 4:
Icarus — NETFLIX ORIGINAL
Voltron: Legendary Defender: Season 3 — NETFLIX ORIGINAL
Wet Hot American Summer: Ten Years Later: Season 1 — NETFLIX ORIGINAL
Available August 5:
Holes (2003)
Available August 8:
My Little Pony: Friendship Is Magic: Season 7 Episodes 1-13 (2017)
Available August 9:
Black Site Delta (2017)
Available August 10:
Diary of an Exorcist - Zero (2016)
Available August 11:
Atypical: Season 1 — NETFLIX ORIGINAL
Home: Adventures with Tip & Oh: Season 3 — NETFLIX ORIGINAL
Naked — NETFLIX ORIGINAL FILM
True and The Rainbow Kingdom: Season 1 — NETFLIX ORIGINAL
White Gold — NETFLIX ORIGINAL
Available August 13:
Arthur and the Invisibles (2006)
Hot Property (2016)
Mission Control: The Unsung Heroes of Apollo (2017)
Available August 14:
The Outcasts (2017)
Urban Hymn (2015)
Available August 15:
Brad Paisley's Comedy Rodeo — NETFLIX ORIGINAL
21(2008)
A New Economy (2016)
All These Sleepless Nights (2016)
Donald Cried (2016)
Murderous Affair: Season 1 (2016)
My Ex-Ex (2015)
The Sweet Life (2016)
Available August 16:
Gold (2016)
Available August 18:
Dinotrux: Season 5 — NETFLIX ORIGINAL
Glitter Force Doki Doki: Season 1 — NETFLIX ORIGINAL
I Am Sam (2001)
Marvel's The Defenders: Season 1 — NETFLIX ORIGINAL
What Happened to Monday — NETFLIX ORIGINAL FILM
Available August 19:
Hide and Seek (2005)
Available August 20:
Camera Store (2017)
Available August 21:
AWOL (2016)
Bad Rap (2016)
Beautiful Creatures (2013)
Gomorrah: Season 2 (2016)
Unacknowledged (2017)
Available August 22:
Lynne Koplitz: Hormonal Beast — NETFLIX ORIGINAL
Sadie's Last Days on Earth (2016)
Available August 23:
Feel Rich (2017)
Available August 25:
Disjointed: Part 1 — NETFLIX ORIGINAL
Death Note — NETFLIX ORIGINAL FILM
DreamWorks Dragons: Race to the Edge: Season 5 — NETFLIX ORIGINAL
Once Upon a Time: Season 6 (2016)
Available August 29:
Ryan Hamilton: Happy Face — NETFLIX ORIGINAL
The Good Place: Season 1 (2017)
Available August 31:
Be Afraid (2017)