Sci-Fi Kicked Ass at the 2017 Emmy Nominations
'Westworld' and 'Stranger Things' got a lot of nods.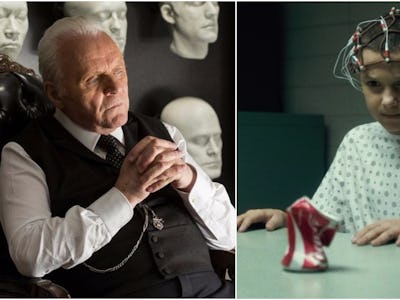 HBO/Netflix
The 69th Annual Emmy Awards nominations were especially nice to science fiction. The full list of nominees came out on Thursday, and even though Game of Thrones wasn't eligible this year due to the timing of the new season, genre fare did very, very well.
Westworld, another HBO show, tied with Saturday Night Live for the most nominations, garnering 22 nods, including Best Drama, Best Actress in a Drama (Evan Rachel Wood), and Best Actor in a Drama Series (Anthony Hopkins). No other scripted TV show got as many nominations as the futuristic western, though Netflix's beloved homage to '80s sci-fi Stranger Things wasn't too far off. It picked up 18 nominations, including Best Drama and Best Supporting Actress in a Drama (Millie Bobby Brown).
Amazingly, Barb might finally get justice. The actress behind the killed-off Stranger Things character, Shannon Purser, earned a nod for Guest Actress in a Drama Series. She's facing off with some heavy-hitters though, including Alexis Bledel, who stole the show in The Handmaid's Tale — which picked up 13 nominations in total. Purser is also in contention with Carrie Fisher, who received a posthumous nomination for her work on the Amazon dramedy Catastrophe.
Notable genre snubs include The Leftovers, which only got one nomination (Ann Dowd, also for Guest Actress in a Drama Series), Marvel's Netflix suite (a Stunt Coordination for a Drama Series nod for Luke Cage), and Legion, which got a big ol' goose egg.
The 2017 Emmys will take place on September 17.