Elon Musk Teases a Big Update in the Race to Mars Coming Soon
He's making it a yearly tradition at this event.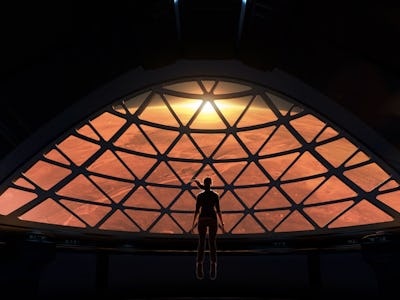 SpaceX
With Tesla, the Boring Company, daily SpaceX activities, and a video game hobby, Elon Musk has so many irons in the fire it's easy to forget that the dude's greatest ambition is to go to Mars. Fortunately, he has enough fans on Twitter that someone brings it up every few days, and this week, he teased a big reveal that could be coming later this summer.
Musk said a big update for SpaceX's plans to go to Mars could be coming, maybe at the IAC in Adelaide, Australia, on Twitter Monday. Musk is referring to the International Astronautical Congress, a yearly gathering of every big name in both private and public spaceflight around the globe. And Musk has a habit of dropping bombs at the IAC — last year, during the event in Guadalajara, Mexico, he first delivered his big Mars screed in a presentation entitled "Making Humans a Multiplanetary Species."
The 68th annual IAC goes down in Adelaide, Australia, between September 25 and 29th. Musk will be there, and considering the level of detail in his last presentation, it won't be an event to miss. "Making Humans a Multiplanetary Species" broke down the steps needed to set up a permanent functioning colony on Mars, which Musk says starts with the Falcon Heavy rocket and the Dragon spacecraft. The Falcon Heavy is supposed to have its first demonstration flight sometime this year, and the Dragon spacecraft should have its first crewed mission at some point in 2018.