Netflix's 'Castlevania' Soundtrack Is Here and It's Creepy as Hell
Don't play this alone at night.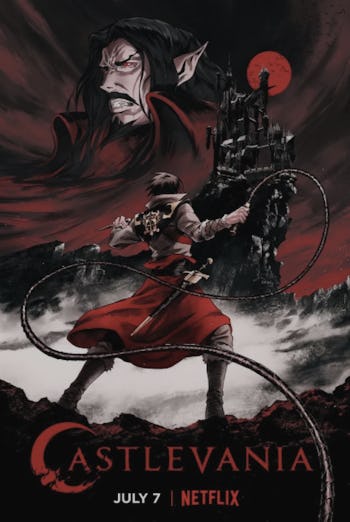 Netflix
Castlevania debuted on Netflix on Friday, and the animated series now has a creepy, haunting soundtrack to match its gothic narrative.
"The True Science", composed by Trevor Morris, was released on Thursday, giving the public a taste of the full album put online Friday. The song is a synth-heavy instrumental that starts out atmospherically, before moving into more sinister territory. It has a quest-like energy that feels right at home in reference to [the show's video game roots](https://www.inverse.com/article/33781-castlevania-streaming-on-netflix-date.
The rest of the 27-track record has also found its way onto Youtube (as these things tend to do) and it's all pretty dark and creepy — with occasional epic heights. "Wallachia 1455" sounds like something straight out of a John Carpenter film, while "Hordes Descend on Targoviste" is some scary, battle-worthy background music.
Morris is definitely right at home as a composer for the horror-tinged series, having contributed original music to video games in the past, including Army of Two, Dragon Age: Inquisition and Need for Speed: Carbon. The soundtrack is a nicely evil compliment to a series that executive producer Adi Shankar said is "R-rated as fuck.".
Inspired by the video game series, the dark medieval fantasy follows the last surviving member of the disgraced Belmont clan as he tries to save Eastern Europe from Vlad Dracula Tepe, aka Vlad the Impaler.
The show was written by prolific comic writer Warren Ellis, who told Nerdist, "Trevor is a master of his art: hugely innovative, yet with a deep understanding of early music, combined with a love of electronics, creating something weirdly primal but completely contemporary."
The Castlevania soundtrack is available for purchase on iTunes and Spotify:
Castlevania is streaming on Netflix now.