'Castle Rock' Hints at an Actual Stephen King Shared Universe
We're looking at a Stephen King book procedural.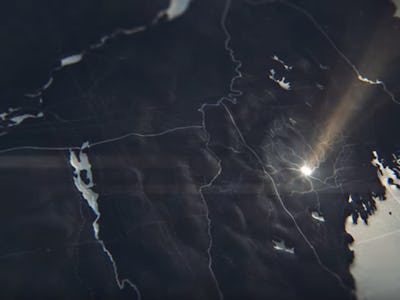 Hulu
Stephen King fans have long understood that the horror novelist's stories are connected both thematically and by a loosely bound extended universe. We knew that Hulu's upcoming Stephen King TV series, Castle Rock was going to pull from King's extensive library, but new casting news suggests that it might explicitly be uniting the author's stories as a bonafide shared universe.
As Variety reports, one of the characters that Castle Rock will follow is a "real estate agent in a town where every third property is the site of someone's worst nightmare". The agent will be played by played by Melanie Lynskey (I Don't Feel at Home in This World Anymore). The second part of her character description seems to imply that the horror going on in King's novels has actually occurred at different times in the fictional town of Castle Rock's history. Though we still don't know exactly which stories Hulu adapt, we know that the following King novels and shorts are based in his fictional Castle Rock, Maine:
The Body (the source material for Stand by Me)
Needful Things (the source material for an episode of Rick and Morty)
Hulu's Castle Rock arrives on the heels of many other King-inspired projects, including The Dark Tower, Spike's The Mist, and the It reboot. Though many of the books on which those series and movies are based can be connected, the studios producing them haven't confirmed any tie-ins beyond Easter Eggs, as seen in the first Dark Tower trailer. King himself has said that Cujo will appear in The Dark Tower, but fans still don't know if he means the dog will have a cameo before or after it loses its mind and starts attacking people.
Castle Rock does not yet have a release date.