The Best Tweets from Ariana Grande's Inspiring Return to Manchester
One Love Manchester was a historic event.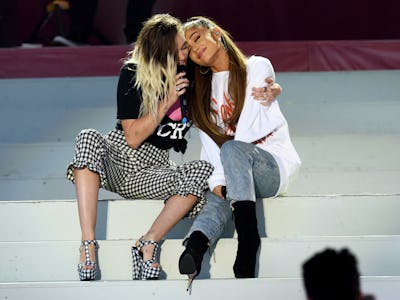 Getty Images / Getty Images
Following the suicide bomb attack at her concert last month, Ariana Grande returned to Manchester on Sunday to perform in the One Love Manchester benefit concert. The stirring and star-studded performance drew a crowd of 50,000 and raised more than $3 million for the We Love Manchester Emergency Fund.
Besides Grande, who fought back tears during her emotional performance, fellow artists Justin Bieber, Miley Cyrus, Katy Perry, Liam Gallagher, Coldplay, and many others all took to the stage to share their support and love for the Mancunians.
See Also: Celebrities Rally Around Ariana Grande Concert Victims After Manchester Bombing
Below are some of the most enigmatic tweets illustrating the strength, love, and resilience from One Love Manchester.