Amazon Prime Video is Officially Coming to Apple TV
There goes the last reason to not have Apple TV.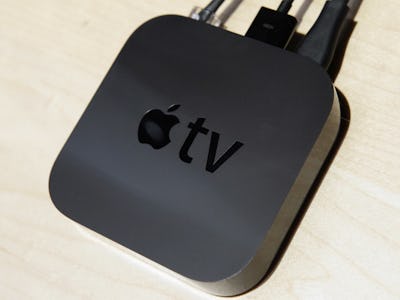 Getty Images / Justin Sullivan
While the average viewer just wants to be able to stream whatever TV show they want whenever they want it, corporations like to make things a little more complicated. Case in point? Since Apple and Amazon are big-time competitors, folks who owned Apple TV couldn't use it to stream Amazon Prime Video, including original shows like Catastrophe and Transparent. Luckily, they made a deal, and Amazon Video will finally be available to stream on Apple TV later this year.
Apple announced the news at its annual Worldwide Developers Conference (WWDC) on Monday. "Amazon is coming to the TV app and all Apple TVs later this year with Amazon Prime Video," Apple CEO Tim Cook told the crowd before highlighting just how massive Amazon's video library is.
Cook didn't reveal a specific date as to when Amazon would hit Apple devices other than just "later this year."
"You asked (a lot). We listened," Amazon wrote on Twitter following the announcement.
The lack of Amazon Prime Video on Apple TV has been a big source of contention between the two corporate giants, and a major hindrance for viewers. Amazon's Jeff Bezos previously said they couldn't come to terms, and Amazon stopped selling Apple TV devices back in 2015. It's unclear if that's going to change now that Apple and Amazon made peace, though it seems likely.
In other WWDC news, you can now have Buzz Lightyear from Toy Story tell you what time it is.