'Old Man Logan' Wasn't the Only Marvel Comic 'Logan' Adapted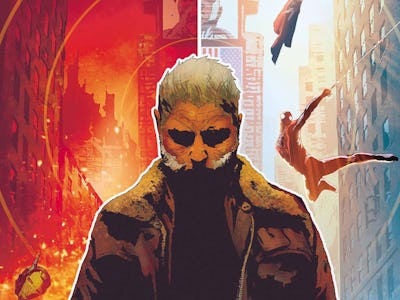 Marvel Entertainment
Logan, Wolverine's last ride, won the hearts of comic book fans everywhere back in March. Besides being the last film to feature the world's most popular mutant, it was also the final X-Men movie to star Hugh Jackman in his most iconic role. Mark Millar's 2008 apocalyptic graphic novel Old Man Logan was an obvious source of inspiration for director James Mangold. But in a new, exclusive behind-the-scenes featurette included on the film's Blu-ray release, Mangold says other comics were also equally, if not more significant sources.
"In terms of narratives, we were actually taking more from the Craig Kyle X-23 series of comics than we were from Old Man Logan," Mangold says in the featurette. He then adds: "The most powerful effect Mark Millar's Old Man Logan had on me was its setting and its look. The story involved a lot of characters we didn't even have the rights to. But also, the story is very bleak, and I wanted to make a film with heart. There was a time when the action movie was still character-based and not spectacle-based."
See the exclusive featurette from the Logan Blu-ray below.
In Mark Millar's Old Man Logan, supervillains have achieved a final victory over the heroes and turned the Earth (in an alternate reality of the Marvel Universe) into a devastated wasteland. When Mangold said Old Man Logan has characters Fox doesn't have the rights to, he's not kidding: Major characters in the book include Hawkeye, who lures Wolverine out of retirement for one last job, Kingpin, and Captain America villain Red Skull, who has become president. Another significant villain is the Hulk, which is fitting for a story about Logan's end since Wolverine first appeared in an Incredible Hulk comic back in 1974.
Jackman also chimes in in the featurette. "Obviously I read Old Man Logan, and there are elements of that," he says, "but there's more differences than similarities, and that wasn't what we were using."
Logan is currently out on Blu-ray.