Donald Glover is Making an R-Rated Deadpool Cartoon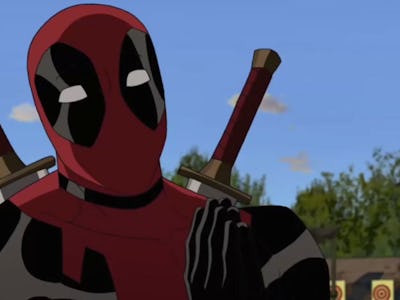 'Ultimate Spider-Man'
The Merc with a Mouth has found a second home in animated form. That's right: There's a Deadpool cartoon coming, and it'll be run by brothers Stephen and Donald Glover.
FXX placed the official order with Marvel Television and FX Productions (the same production studios behind Legion) for the currently untitled show today, describing it as "an animated adult action-comedy TV series adaptation of the hit Marvel character Deadpool."
The Glover brothers will serve as showrunners, executive producers, and writers — which sounds like they'll have almost total creative control over the series. Also involved as executive producers are Marvel's Jeph Loeb and Jim Chory, who have both had a hand in pretty much every TV series in recent memory that involves a Marvel character. Loeb and company credit the success of FX's Legion as inspiration for continued Marvel TV ventures, saying, "Deadpool, Donald and FX — the perfect fit for the Merc with the Mouth!"
We can only hope it'll be as fun as when Deadpool met Spider-Man in Ultimate Spider-Man.
Stephen and Donald Glover's collaboration has birthed greatness before in the form of FX's Atlanta, a show about two cousins trying to make it in the Atlanta rap scene that's bitingly smart and socially conscious. And Donald Glover, who got his start on shows like Community, and as rapper Childish Gambino, has upcoming roles in Spider-Man: Homecoming, the Han Solo spin-off film, and even the live-action Lion King.
The new untitled Deadpool animated series will air sometime in early 2018.