Amazon's 'The Tick' Has a Release Date and Teaser Trailer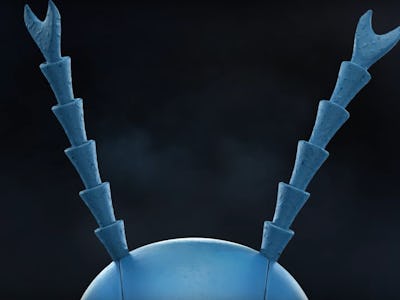 YouTube.com/Amazon Video
Beware, evildoers, to eat his justice once again! The world's greatest superhero buffoon is back in The Tick, a reboot series from Amazon which just announced its premiere date of August 25 through a brief teaser trailer. There isn't much to see in the 18-second video, but last summer Amazon made the pilot free to watch on Amazon Prime as part of its 2016 pilot season.
Amazon's The Tick, starring Peter Serafinowicz (Shaun of the Dead) is a darker reboot of the cult classic comedy television series from 2001, though there are still plenty of laughs in store. The original starred Patrick Warburton as the big blue superhero, The Tick, an indestructible humanoid with no memory of his previous life who protects the city of The City. In the Amazon series, The Tick comes to the aid of soon-to-be hero Arthur (played by Griffin Newman), who later dons a moth-like costume.
The Tick was originally created by Ben Edlund, who came up with the idea as a teenager and independently published The Tick comics that proved successful. Edlund has kept the character close to his chest ever since, having been involved with the 1994 animated series on Fox Kids, the aforementioned 2001 series, and now the 2017 reboot. Edlund has also branched off into screenwriting: He co-wrote Titan A.E. with John August and Joss Whedon, served as a staff writer on Supernatural, and wrote episodes for Firefly, Angel, The Venture Bros., and Gotham.
Check out the teaser below.
The Tick premieres on August 25, 2017 on Amazon Prime.