Amazon Launches an Anime Streaming Channel for $5 a Month
You gotta have Prime, though.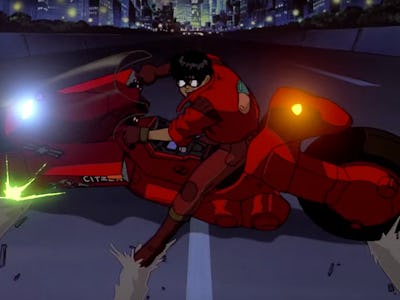 YouTube.com/FUNimation
Amazon just jumped on the Anime bandwagon. The monolithic web retailer and competitor to Netflix and Hulu launched Anime Strike, a $5 per month subscription channel with dubbed and subbed anime films and television programs including simulcasts of new shows from Japan. Anime Strike's monthly fee is in addition to the cost of a Prime subscription.
Anime Strike is now one of the biggest competitors in the market for anime through its visibility alone. Currently, sites like Crunchyroll, Daisuki, Hulu, and Netflix have been the largest providers of anime to the medium's almost exclusively digital audience, but Anime Strike's entrance adds another competitor to the fray. (Funimation, the biggest anime licensor in the U.S., provides its own content online.)
Shows still airing in Japan have also become sought-after commodities, and companies aiming at English-speaking audiences have been fighting for rights to stream these shows. Yuri!!! On Ice, a new anime drama centered on figure skaters, has not had a U.S. release but its release on Crunchyroll made it one of the most popular shows last fall.
But now Amazon has come in like a wrecking ball to the anime market with its simulcasts and colossal market penetration; one of every four American homes has Amazon Prime, meaning the built-in user base is ripe for the taking.
Fans on Twitter have noted the cost of Anime Strike, a $5 U.S. monthly fee on top of a hefty $99 annual Amazon Prime membership, or $10.99 per month.
There's also criticism at Amazon's low-key "viral" effort to get noticed, in which the official Twitter has tweeted to fans with the same message.
But because of Amazon's position as the fifth largest company in the U.S., Anime Strike signals awareness in the serious profitability of the medium's audience.
For those wondering what's on Anime Strike, there are currently films like Akira, Paprika, Steamboy, shows like Death Note, Soul Eater, and High School of the Dead, and its exclusives include Vivid Strike!, The Great Passage, and ONIHEI.