Woody Harrelson Joins the Standalone Han Solo 'Star Wars' Movie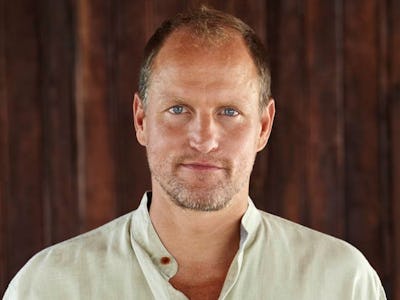 StarWars.com
Han Solo is going to have to deal with a lot more rogues than just Lando Calrissian in the character's upcoming untitled standalone Star Wars movie. Actor Woody Harrelson has officially joined the cast in an undisclosed role.
Fans will have to wait to see who exactly Harrelson will be playing, but after rumors of his casting began swirling via a report at Variety, we previously posited that given the film's setting roughly ten years prior to A New Hope, then Harrelson might be playing Solo's mentor Garris Shrike.
That character was from author A.C. Crispin's now non-canon Expanded Universe novel, The Paradise Snare, which gave Solo's pre-A New Hope backstory. Solo was specifically never given parents in any of his EU tales on purpose, and making him an orphan adds to his scoundrel personality, so it makes sense that Harrelson wouldn't be playing papa Solo.
If the Garris Shrike thing turns out to be true, then it would be the second time an EU Star Wars character would be retconned into the new official canon following the reintroduction of Thrawn in his own updated book series and appearance Rebels.
"We couldn't be more excited to work with an artist with as much depth and range as Woody," directors Phil Lord and Christopher Miller said in a statement on StarWars.com. "His ability to find both humor and pathos, often in the same role, is truly unique. He is also very good at ping pong."
Harrelson now joins actor Alden Ehrenreich as the young Han Solo, Donald Glover as a young Lando Calrissian, and actress Emilia Clarke in an undisclosed role in the film.