'Game of Thrones' Was So Illegal in 2016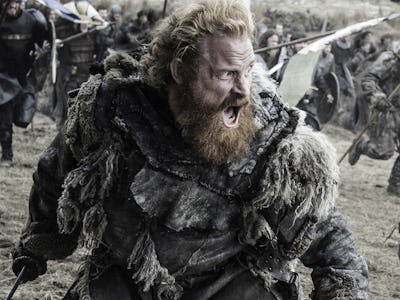 Flickr / Jemimus
For the fifth year in a row, Game of Thrones became the most pirated TV show of the year through BitTorrent downloads.
Right after the season finale of Game of Thrones was released online, torrenting for the show peaked, with about 350,000 people actively sharing an episode across several torrents. According to research conducted by Torrent Freak, traffic for the show was similar to last year. However, many people have switched over from torrenting to streaming sites.
The Walking Dead remains in second place, and HBO's Westworld — which only premiered in October — came in third.
As for movies, superhero movies topped the list of pirated movies. Deadpool was the most torrented movie of the year, followed by Batman v Superman: Dawn of Justice in second and Captain America Civil War in third. Deadpool came out earlier in the year though, which might explain the higher number of BitTorrent downloads.
There's probably going to be more torrenting for Game of Thrones in the year to come. Season 7 for Game of Thrones is set to come out this year. The seventh season will only consist of seven episodes, but it might mean more action. There will likely be a battle between two warring queens, Benjen Stark's return, a Cleganebowl, and more. Meanwhile, fans eagerly await.